Launch of LTE-M Cellular version achieves full-service coverage with Sigfox Space Hotaru
JAPAN, TOKYO, 12 November 2020 – Nippon Gas Co., Ltd. NICIGAS today confirmed the deployment of 900,000 Space Hotaru (Nicigas NCU nickname) in residential homes throughout Japan by the end of fiscal year 2020. The announcement came a year since NICIGAS first launched Space Hotaru in 2019 at Sigfox's annual conference, Sigfox Connect.
Despite operational challenges presented by the emergence of COVID-19, deployment of the meter reader has continued steadily since February 2020. By the end of October, over 520,000 Space Hotaru have activated in the field thanks to a tremendous coordinated effort between NICIGAS, SORACOM, UnaBiz and Kyocera – a rate of thousands of new deployments per day.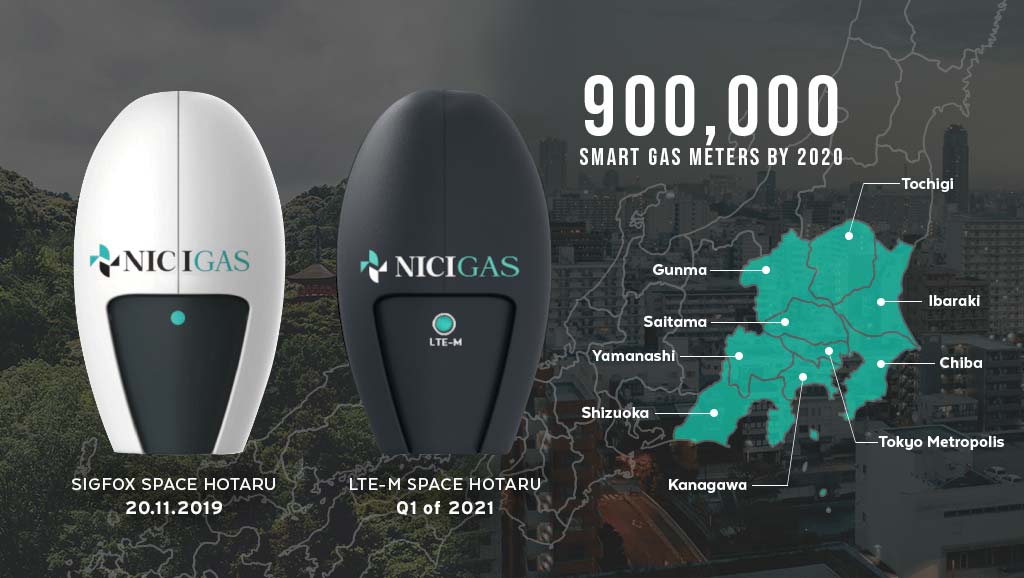 "For large-scale IoT projects with aggressive timelines, effective real-time network management is critical. The SORACOM platform gives users an integrated view of both Sigfox and cellular connections for complete visibility and control," said Ken Tamagawa, CEO & Founder of Soracom.
The largest Japan LP Gas provider also announced its plan to deploy LTE-M based meter reader in 2021. The LTE-M Space Hotaru is engineered by customised IoT solution provider UnaBiz, the same team that created the Sigfox Space Hotaru.
"To overcome the geographical challenge of network coverage in Japan – the densely populated urban area and rugged and mountainous terrain, we decided to commission an LTE-M Space Hotaru. The LTE-M version will supplement the Sigfox version in closing the remaining 5% network coverage gap where Sigfox coverage is currently lacking," said Yuki Matsuda, CIO, General Manager of Information Technology Department at NICIGAS.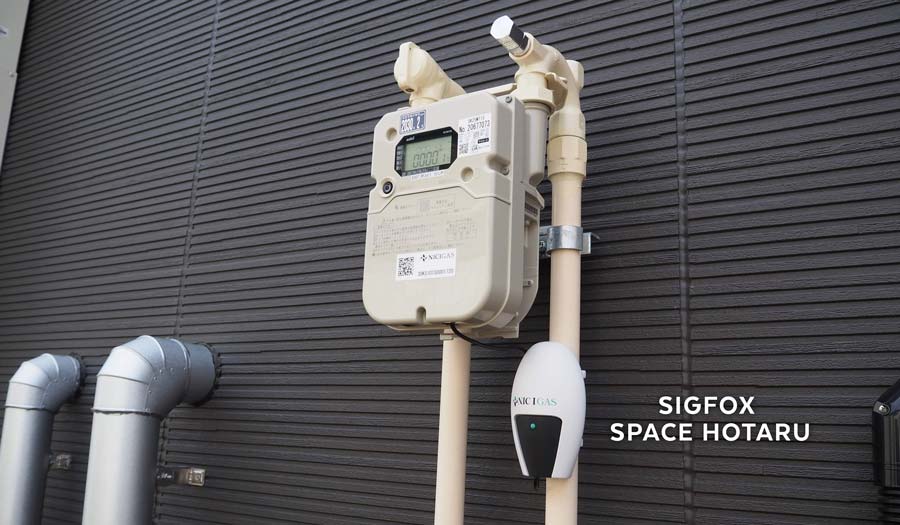 "Network coverage is the main challenge facing most massive-scale IoT projects. After the Sigfox Space Hotaru, UnaBiz developed the LTE-M version to support NICIGAS's plan for a second connectivity source. As an agnostic IoT solution provider, we leverage the best of each IoT technology to address our customers business and operational challenges. That often comes down to a technology-mix UnaBiz is pioneering in." says Henri Bong, CEO & Co-Founder of UnaBiz.
For NICIGAS to minimise the cost of acquiring data, the cost of deployment must be lower than the labour costs involved to physically collect consumption data over an amortisation period. This is what 0G is designed for, to deliver unbeatable prices with reliability and security" says Ludovic Le Moan, CEO & Co-Founder of Sigfox.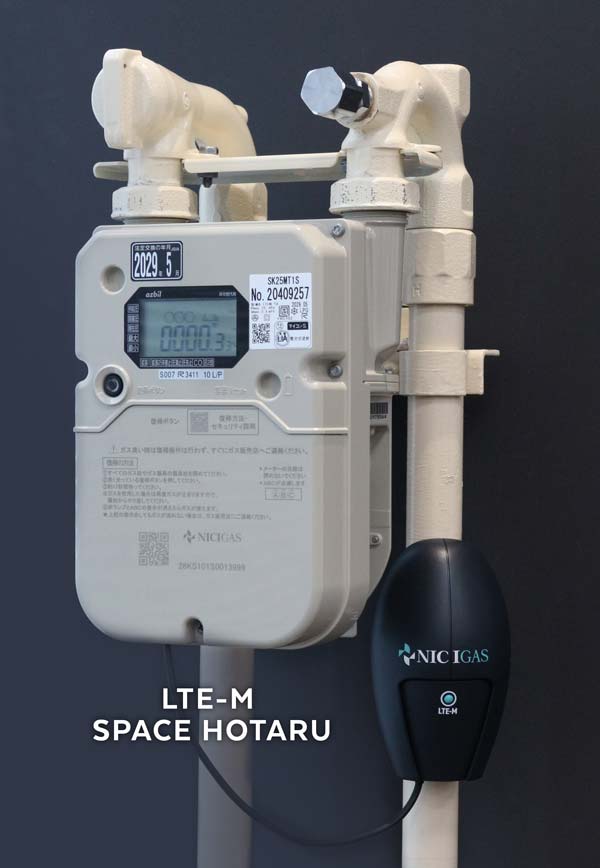 Access to supplemental LTE-M coverage where needed provides NICIGAS with an optimal balance of geographic coverage and cost. The LTE-M connectivity is provided using the SORACOM IoT SIM, a secure, multiband SIM card designed for specifically IoT and M2M that supports blended Sigfox/cellular deployments and provides access to advanced cloud capabilities. The successful in-house development of LTE-M Space Hotaru allows NICIGAS to choose another communication standard and expand their coverage while maintaining its price competitiveness, a prerequisite for reselling the smart meter reader to all gas suppliers in Japan to realise NICIGAS' DX (Digital Transformation) efforts.
"Remote meter reading is just the first step. The vision is to promote a deregulated, more competitive energy market in Japan, which will translate to better prices and services for customers," Kunihiko Kashiwaya, Senior Managing Director at NICIGAS, commented. NICIGAS firmly believes that bringing the LP Gas distribution flow online is essential in a post-COVID-19 society.
The LTE-M Space Hotaru deployment will start in 2021.