We live in a time where "bigger and faster is better." However, before we go into consumption overdrive, let's take a step back and ask ourselves, is it necessary? As the world grapples with diminishing resources, UnaBiz is here to champion a more sustainable way of growth.
In 2015, the United Nations General Assembly set up a collection of 17 interlinked global goals designed to be a "blueprint to achieve a better and more sustainable future for all". These goals contain 169 targets to be achieved by 2030. UnaBiz has aligned our work to the goals outlined in the 2030 agenda and commits to the following United Nations Sustainable Development Goals: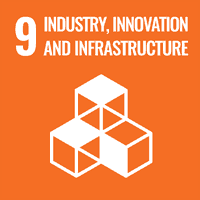 INDUSTRY, INNOVATION AND INFRASTRUCTURE
The long-term value proposition of UnaBiz is to help governments and businesses answer economic, environmental challenges with energy-efficient solutions that are reliable and sustainable. By lowering the barrier of technology adoption with low-cost sensors that require little or no infrastructure investments, we can ensure equal access to data for all and reduce the digital divide.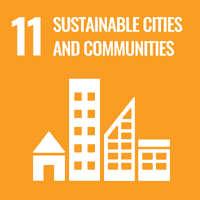 SUSTAINABLE CITIES AND COMMUNITIES
The global urban population is rising rapidly, and Smart City solutions are key to sustainable cities. As the provider of Smart City solutions such as Smart Metering and Smart Buildings, UnaBiz is focused on helping the community grow sustainably with highly scalable turnkey solutions that can be easily retrofitted on to existing physical infrastructures.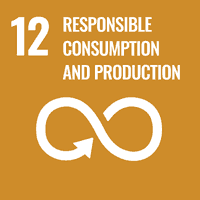 RESPONSIBLE CONSUMPTION AND PRODUCTION
IoT is about connecting the unconnected. Instead of disposing legacy assets and abandoning infrastructures that are not "Smart", UnaBiz focuses on "Smartifying" existing assets to enhance their efficiency and prolong their lifespan. UnaBiz aims to be a part of the solution by helping businesses extend their asset's lifetime, thereby reducing global waste and emissions.
UnaBiz smart metering solution eliminates the need for manual data collection and therefore the environmental impact as a result from it.
40%
Reduction in deliveries
100%
Elimination of emissions produced by vehicles to collect meter data manually
UnaBiz smart building solutions optimise energy consumption and reduce environmental impact in a building's life cycle.
700+L
of water wasted everyday because of a leaky toilet
A 50% blocked air filter can increase power consumption by up to
20%
An optimised HVAC system can reduce building yearly energy consumption by
16%
UnaBiz provides sensors to monitor and locate fridges in remotely, and in real time to prevent malfunctions and reduce spoilages.
15%
reduction in loss of perishable food in supermarkets
UnaBiz helps monitor the identity, location and condition of assets to extend their economic life, enabling a "Circular Economy".
The environmental damage of steel kegs regresses with each use. A well maintained steel keg can last up to
30 years
"With the addition of the Kegfox unit, Konvoy has been able to increase the visibility of its keg fleet. By optimising the usage frequency of each steel keg, we help to reduce waste and demand for resources in keg production, thereby promoting a circular economy."

– Marc Eggins, Director, Operations at Konvoy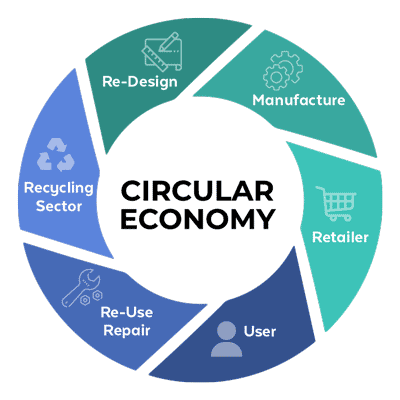 Digital Technologies are considered key enablers of Circular Economy.
UnaBiz designs low-power lightweight sensors for long lasting autonomy.
We help clients upgrade instead of dispose legacy assets, and enhance the lifetime of assets.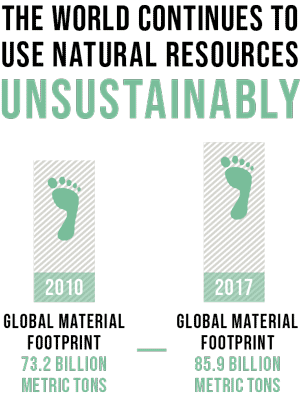 Reducing Global Material Waste
Retrofitted sensors solution helps utility companies upgrade their assets while avoiding a complete infrastructure overhaul, reducing global material waste.
---
UnaBiz envisions a closely connected world powered by simple technologies accessible to all.
By uniting People and Technology, we want to create impact on a massive scale, to help every person and every organisation on the planet live smarter, and simpler.
UnaBiz Singapore joins SGTech's Sustainability Committee and E-Waste Community Pilot Programme commissioned by the Sustainable Living Lab
The Information and Communications Technology (ICT) Industry is one of the contributors of electronics equipment. As businesses adopt digital technologies to improve communication and productivity, these practices will eventually lead to more e-waste being generated as devices reach their end-of-life. In order to address the issue, UnaBiz has joined SGTech's Sustainability Committee and E-Waste Community Pilot Programme commissioned by the Sustainable Living Lab to adopt and promote proper practices of disposal and treatment of products at the end of the product life cycle. Here is our pledge: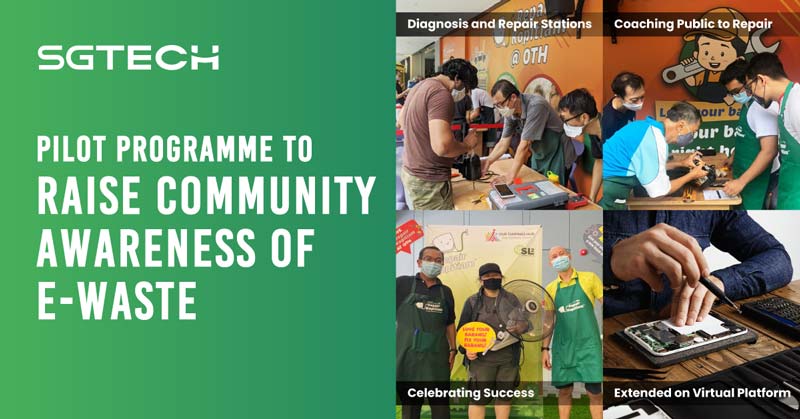 Invest in innovation that builds sustainable products/solutions.
Collaborate with the Government and Local Community Partners to promote repairing and recycling e-waste.
Integrate the concept of Sustainability in our daily business operation
Educate our partners and the public about Low-power Energy Efficient technologies that extend their asset's lifetime and reduces e-waste and general waste.
Integrate the concept of "Responsible Consumption and Production" in our Product Design & Manufacturing process.