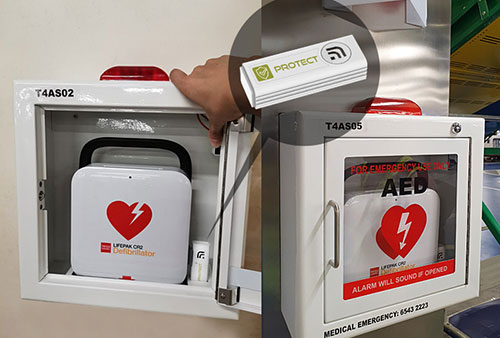 Cardiac arrests can happen anywhere, that is why Automated External Defibrillators (AED) are often deployed in key areas (shopping malls, government buildings…) in many countries around the world. While performing CPR and early defibrillation is important, the arrival time for professional Emergency Medical Service (EMS) plays an important role in increasing survival rates with good neurological outcome. Therefore, the monitoring of these life saving machines becomes crucial in saving a life.
Real Life Cases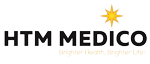 HTM Medico X UnaBiz
The largest AED distributor in Singapore – HTM Medico is working with UnaBiz to monitor their defibrillator around Singapore. According to statistics, in times of emergency, the first responders may sometimes forget to call the ambulance or paramedics while rushing to perform AED + CPR onsite. By inserting a contact sensor in the AED box, a notification of the emergency can be automatically sent to the nearby paramedics to ensure that medical assistance can be rendered in a timely manner.
Discover the Benefits of 0G Solutions
Long battery life, close to zero maintenance.
Low cost, easy-to-implement and use. No cables, no complex installation.
Our solution provides automated data logging meeting audit requirements.
Get Real-time updates.
Receive alerts and notifications when pre-defined parameters are breached.
Data is stored safely and easy to retrieve on our Cloud.

We speak English, Mandarin, Spanish, Japanese and French
Related Products