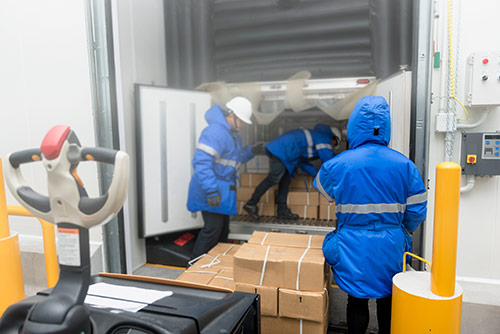 Approximately 1/3 of all food produced is wasted each year. Out of which 12% occurs during distribution due to inappropriate refrigeration. Refrigeration, food safety, and food waste are intimately linked.
The cold chain is responsible for the preservation of perishable foods in the proper temperature range. Maintaining quality food throughout distribution with a complete cold chain monitoring system is essential.
Learn how low-cost wireless temperature‐monitoring technologies can help enterprises reduce food waste, foodborne illnesses and impact on your bottom line.
Real Life Use Case
Cold Chain Tracking and Monitoring with Loca Service
Loca Service is a leading refrigerated furniture rental company in Europe. They came to UnaBiz looking for an affordable solution to track their refrigerator fleet. They wanted to be able to monitor the content in the fridge in real-time.
UnaBiz created a cost-efficient, low-power industrial grade tracker that lasts for at least 2 years. This cold chain monitoring system comes with:
– a WIFI Tracker
– an external probe temperature sensor connected to the chamber of the fridge
– a CT clamp that measures the electric power of the fridge.
The solution is designed to send location data to Loca Service regularly and alert them of any temperature change in the fridge. Thanks to these custom designed cold chain monitoring sensors, they can take swift measures to change fridges or move the perishables. When the power of the fridge goes below the minimum threshold, a warning will be sent to the customers to inform them of possible breakdown.
Since the implementation of the IoT solution, Loca Service has reduced the loss of its perishable assets by 15%.
For more information:


Discover the Benefits of 0G Solutions
Long battery life, less maintenance.
Low cost, wireless, easy-to-install.
Automated data logging for audit.
Receive alerts when parameters are breached.
Data is stored on our Cloud for easy retrieval.

We speak English, Mandarin, Spanish, Japanese and French