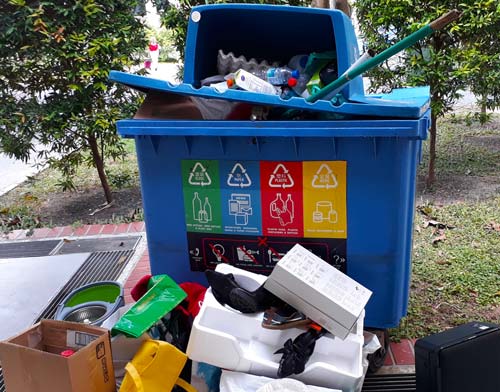 Waste bins management is essential in providing a safe and clean environment. Globally, waste management faces many challenges. Among them, optimizing waste collection to avoid overflowing bins and useless cleaning trips is key. Learn how IoT can solve these problems easily, improving overall operational processes and offering a cleaner city to everybody. Hop on a successful smart waste management journey with UnaBiz.
Real Life Case



Smart Waste Management with 800Super and iZeem
Singapore's National Environmental Agency (NEA) encourages the use of innovative concepts and technologies to improve productivity and sustainability in the collection of refuse and recyclables in our public tenders for the public waste collectors (PWCs).
As part of a trial to improve the collection of recyclables in the Ang Mo Kio-Toa Payoh sector, 800 Super, a provider of refuse and recyclables collection services to domestic and trade premises, will install low-power smart bin sensors from UnaBiz in the recycling bins in HDB (Housing and Development Board) estates from November 2021.
This will allow real-time monitoring of bin capacity to facilitate more responsive collection and reduce incidents of bin overflow.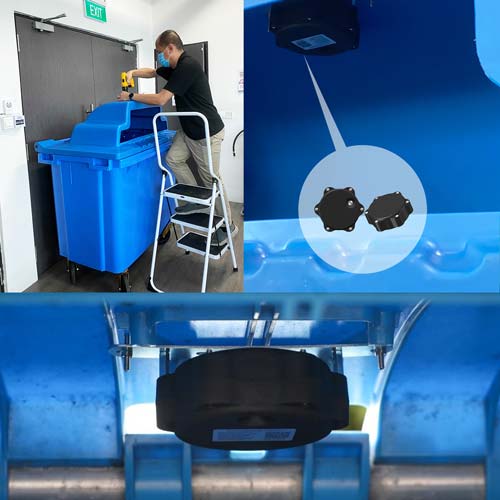 The Ang Mo Kio-Toa Payoh sector covers the planning areas of Bishan, Ang Mo Kio, Serangoon and Toa Payoh. There are about 147,400 premises – comprising 142,000 households and 5,400 trade premises, which include hawker and market stalls, shops, places of worship, and government buildings.
These recycling bins are getting a smart makeover with a 3-in-1 retrofitted level sensor that alert cleaners when the bin is near-full, a tilt sensor to detect if the bin is upright, and a heat sensor to detect flame risk!
Maintain hygiene, protect your assets and upgrade your non-connected bins with these simple plug & play sensors that last up to 5 years!
Contact us now to learn more about our low-cost, low-power sensors designed to be easily retrofitted onto existing assets or infrastructures.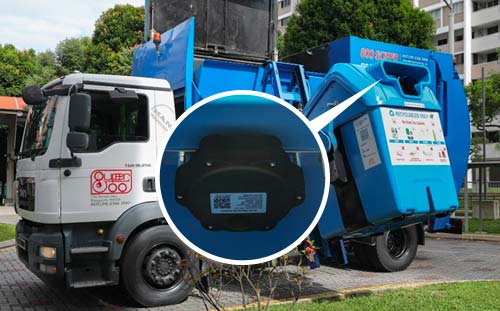 Upgrading existing assets is a green approach that extends product lifetime, promoting a circular economy.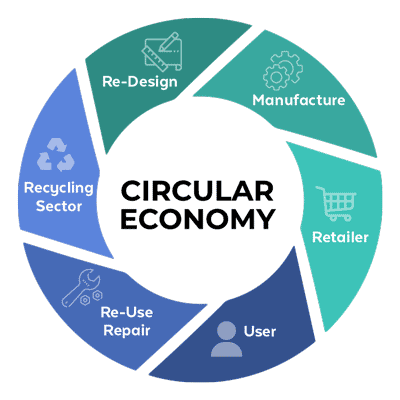 Discover the Benefits of 0G Solutions
Long battery life, less maintenance.
Low cost, wireless, easy-to-install.
Automated data logging for audit.
Receive alerts when parameters are breached.
Data is stored on our Cloud for easy retrieval.

We speak English, Mandarin, Spanish, Japanese and French
Related Partners Products