You can't do I(o)T alone.

The beauty of the Internet of Things is not in its singular components, but in being able to make them part of a full solution since no company can build every component of an IoT solution.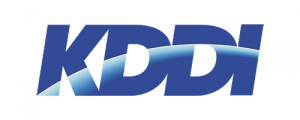 KDDI is one of Asia's largest telecommunications providers. Operating in over 60 cities worldwide, KDDI provides customers with network services, data centres, system integration, and more. KDDI is committed to accelerating cooperative activities with promising startup companies. With the SORACOM IoT Fund Program, KDDI, SORACOM and Global Brains made a strategic alliance with UnaBiz to drive IoT transformation at a global scale.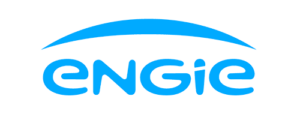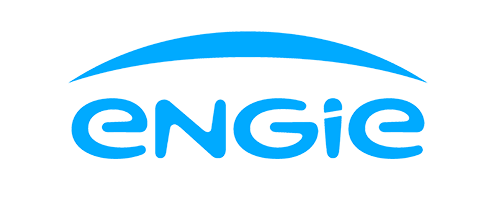 Engie is a worldwide reference in energy generation and distribution, specializing in low-carbon solutions such as renewable energy and gas.
Not only an investor, Engie has been a faithful partner since the beginning of the adventure, throughout the multiple projects, trusting UnaBiz to deliver the best solutions.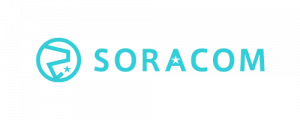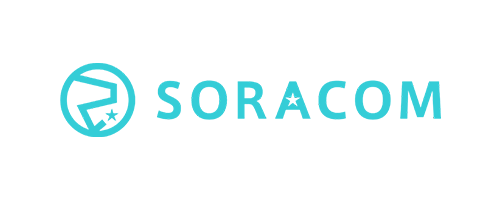 Soracom provides global IoT network cellular connectivity for businesses in smart IoT agriculture, energy, consumer, manufacturing, transportation, and medical industries.
Part of our Series A investors as well, Soracom has been partnering with UnaBiz on numerous projects such as the UnaMKR, bringing their expertise, providing software platform for data visualization.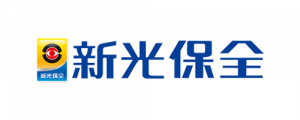 Shin Kong Security (TWSE: 9925) is one of the largest security service providers in Taiwan, bringing a piece of mind to the Taiwanese population for the last 40 years. SKS has been supporting clients with cloud computing and serial signal connection 24/7 since the beginning of its service. With the emergence of Artificial Intelligence of Things (AIoT), SKS will leverage on the expertise of UnaBiz to integrate AI and IoT to enhance smart learning and predictability in connected devices.

Strategic Partners
These partners trust us to go the extra miles with them (especially with our ultra-long battery life!). We are proud to call them our partners as they have rallied behind us with all manners of support and spirit.

ENLESS Wireless is a renowned M2M and IoT Manufacturer specialized in Smart Building. 
Since our partnership started, ENLESS WIRELESS has been deployed in hundreds of sites around Singapore, the latest being KK Women's & Children's Hospital. There are many temperature & humidity sensors in the market, but ENLESS is one of our trusted partners who can deliver quality and efficiency to our customers.

New Kinpo Group is a Taiwan-based world leader in global manufacturing solutions. 
UnaBiz started this partnership to develop the most efficient smart parking solution and answer a need from Taipei City. NKG has the hardware expertise of the parking sensor, providing a resistant device that can be placed anywhere in the city. Since the beginning of the project in 2018, it has been a success with over 1000 parking sensors deployed and more cities contacting us to deploy the solution in their own streets, such as Tainan and Taitung.

HoldingForce is a taiwanese company providing a smart parking software solution.
UnaBiz has chosen HoldingForce to develop its smart parking solution across Taiwan along with New Kinpo Group. This partnership has been highly effective and enabled the fast development of a full working solution that improves people's life.
Enerbrain has developed energy retrofit solutions for large buildings that allow drastic cuts in consumption as well as a significant improvement in internal comfort. Compatible with all HVAC systems, Enerbrain system provides the application of plug & play sensors in the building and a device to act to regulate in real time ventilation, heating and cooling based on the reference parameters: outdoor and indoor temperature, relative humidity, CO2 and occupants in the building connected with powerful algorithms and innovative IoT hardware.

Founded in 1975, LITE-ON is a worldwide leading provider of optoelectronics, information technology, storage devices, and mobile devices components. UnaBiz first paired up with LITE-ON to launch a Child Protection Device with an alarm function that allows young children to be located immediately in case of emergency. The tracker is the size of a credit card that can be easily inserted into any wallet. If you are a maker, you can also check out UnaMKR, the first Sigfox Monarch Arduino Shield powered by LITE-ON's Sigfox "Monarch module WSG309S". Built with Sigfox plus Bluetooth 5.0 and powered by an ST S2-LP ultra-low-power radio and BlueNRG-2 Bluetooth low energy SoC chipset, this Monarch module enables device makers to operate in all Sigfox Radio Configuration (RC) zones seamlessly.
We are rallying the troops!
UnaBiz is Open when it comes to partnerships. To fulfill our promise to our customers, we work with System Integrators, Manufacturers, Software Providers of different types of technologies in order to deliver the best in class solution to our customers.
Are you a maker? A manufacturer? A cloud provider? Or an institution?
Be our partner!
²
Discover the Sigfox Partner's Program
Get started with IoT, become a Sigfox partner!