You can't do I(o)T alone.
The beauty of the Internet of Things is not in its singular components, but in being able to make them part of a full solution since no company can build every component of an IoT solution.

Backed by

SPARX is an independent asset management firm that was founded in 1989. It practices a consistent investment philosophy and regular asset management processes in the development of its four core businesses: One Asia (Asian equities), real assets, Mirai Creation, and Japanese equities. It excels due to its bottom-up approach to research through which it engages with individual companies. Listing on the JASDAQ market in 2001, SPARX became the first independent Japanese asset management firm to list on the TSE First Section in 2019.


Formerly known as China Development Industrial Bank, CDIB Capital Group is the first private development financial institution in Taiwan, maximizing professional investment strategies and creating outstanding risk-adjusted returns. CDIB Capital Growth Partners, the first Taiwan VC fund structured as a limited partnership with a fund size of NT$4.54bn., focuses on investments of smart or green technology and contributes to the growth of enterprises via M&A strategy.

G. K. Goh Holdings has evolved from its origins as a leading Singapore-based regional securities business (1979-2005) into an investment company owning operating businesses as well as a diverse portfolio of investments. The latter includes directly-held listed equities, unlisted equities, third-party managed funds, as well as a small number of non-controlling minority stakes. In recent years, these investments have included optic fibre networks in Europe, aged care in Australia and real estate investments in Japan.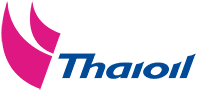 Thaioil is Thailand's largest refinery and supplier of petroleum products. Founded in 1961, they operate one of the most efficient refineries in Asia-Pacific with a current capacity of 275,000 barrels per day. Thaioil operates under the Operational Excellence principle, operating as an integrated group of businesses in oil refinery, petrochemicals and lube base oil with supporting businesses. Thaioil leads the Thai refinery industry through a well-planned and integrated production process, yielding optimum efficiency.

We are rallying the troops!
To fulfill our promise to our customers, we work with System Integrators, Manufacturers, Software Providers of different types of technologies in order to deliver the best in class solution to our customers.
Are you a maker? A manufacturer? A cloud provider? Or an institution?
Be our partner!
Discover the Sigfox Partner's Program
Business & Technical Consultancy
Training & Resources Drive
Development Kit & Modules
Client & Partner Referrals
Cross-Sell Solutions
Trial Connectivity
Sales & Marketing Support
Certification Support
Light-weight Mutual NDA
Get started with IoT, become a Sigfox partner!