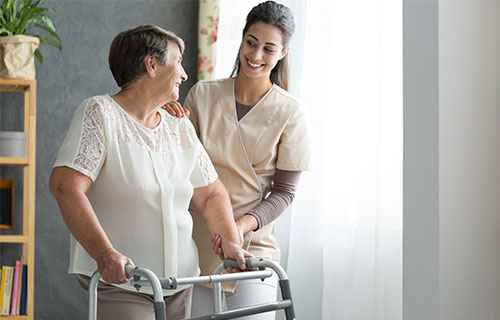 Since COVID-19 started, temporary medical and quarantine facilities have sprouted across the globe and people are in need of simple emergency response solutions.
For many seniors, mobility is a challenge as family members may live far away. There is an increasing need for private safety for senior citizens and their close family.
Learn how wireless smart solutions can be retrofitted immediately into existing buildings to help monitor elders and support healthcare workers.
Real Life Cases


UnaBiz partners Verisure for smart emergency response solutions
Thanks to a wristband with a built in SOS button, seniors can trigger an alert to family members or emergency services, providing better security in homes. In the event of falls, the wristband can also send their GPS location.
The Home Gateway solution is a voice-activated service that can alert emergency services or be used to chat with someone.
The central unit, smartwatch, and app creates a holistic and connected ecosystem that looks into the physical and mental well-being of seniors, while providing their families a peace of mind.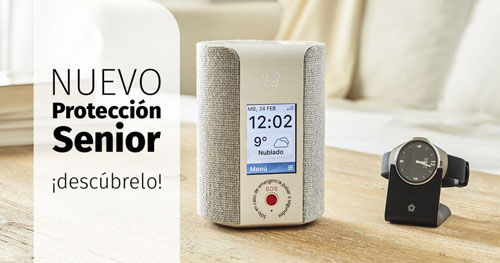 Nurse Call Button with Surbana Jurong at F1 Pit Building
The Singapore government has been looking for venues that can be used as temporary Covid-19 Community Care Facilities (CCF) and Treatment Facilities as it seeks to increase the number of beds to house COVID-19 patients. The F1 pit building is a suitable temporary medical facility venue as it has ready facilities and is not used for F1 race activities this year. In 2020, the building was used as a temporary swab test facility.
UnaBiz partnered with Surbana Jurong to set up Emergency and Nurse Call buttons at the F1 Pit Building to get ready for incoming Covid-19 patients. The F1 complex currently houses over 600 beds. The buttons were stuck onto the partition walls near patient beds and in existing restrooms. If patients or staff feel unwell they can use the button as a Nurse Call button to alert the medical staff on duty via a simple dashboard of Telegram app.
To ensure the safety of the patients housed in these CCFs and treatment facilities, so far, over 500 UnaBells have been deployed at various COVID-19 facilities across Singapore.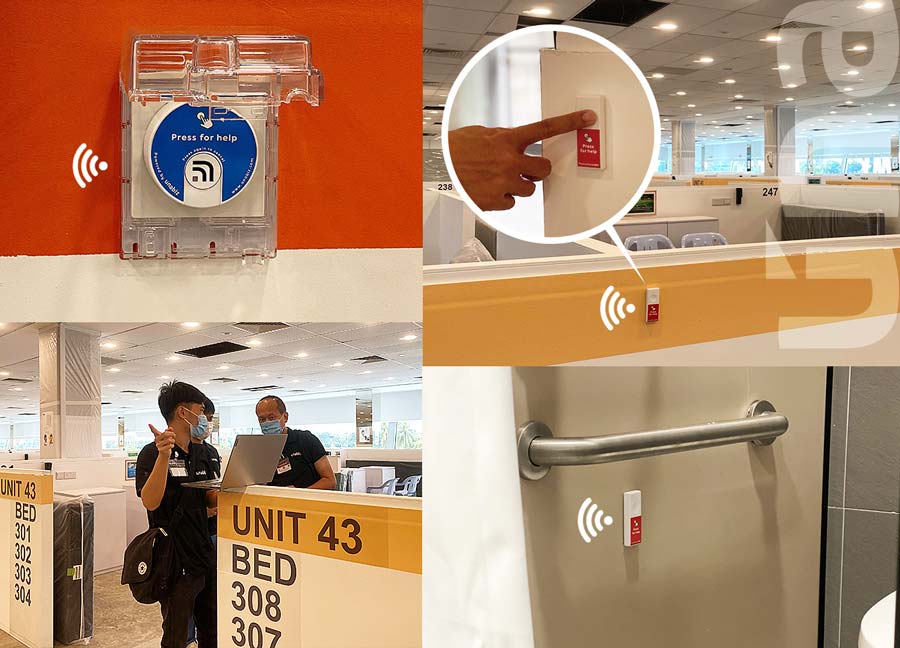 Why UnaBell?
As these facilities will be housing patients for the next 6 to 12 months, the agencies can't opt for a wired solution – cabling alone will take 2 weeks. A simple, plug & play solution is needed for immediate deployment. This is where UnaBell stepped in.
Wireless: easy to install in buildings without additional cabling.
Low-power consuming: low-maintenance. Powered by 2 AAA batteries, it is long-lasting (over 5,000 presses).
Lower cost compared to other 3G/ 4G solutions which makes it highly scalable.
UnaBell is an efficient and feasible solution when it comes to supporting COVID-19 patients and foreign workers housed in CCFs. The same solution is also currently deployed at shopping malls as an assistance button to request for a refill of hand-sanitisers when the dispenser is emptied.
Discover the Benefits of 0G Solutions
Long battery life, less maintenance.
Low cost, wireless, easy-to-install.
Automated data logging for audit.
Receive alerts when parameters are breached.
Data is stored on our Cloud for easy retrieval.

We speak English, Mandarin, Spanish, Japanese and French
Related Products