AN INDOOR AIR QUALITY MONITORING (IAQ) SOLUTION BY UNABIZ
Accelerate Energy Savings and Optimise Ventilation with Indoor Air Quality Monitoring
IAQ Monitoring for Property Owners and Buildings with Sigfox 0G technology
OBTAIN GREEN BUILDING CERTIFICATIONS
IMPROVE OCCUPANTS WELLBEING AND PRODUCTIVITY
ENHANCE REAL ESTATE VALUE WITH ESG DATA
DID YOU KNOW?
HVAC Systems accounts for approximately 40% of total building energy consumption
Monitor indoor air quality with sensor solutions and feed accurate real-time environmental data such as temperature, humidity, CO2 (carbon dioxide) to HVAC system to optimise building energy efficiency now.
MORE THAN
350,000
IAQ SENSORS INSTALLED
IAQ MONITORING IS KEY IN ENSURING ENERGY OPTIMISATION FOR HVAC SYSTEMS
HVAC systems are not measuring ambient temperatures at the right level as the HVAC thermostats are not located at occupants level, resulting in manual adjustments by occupants and unnecessary over-heating or cooling.
The Sigfox 0G technology will allow you to monitor indoor air quality in the most energy efficient manner.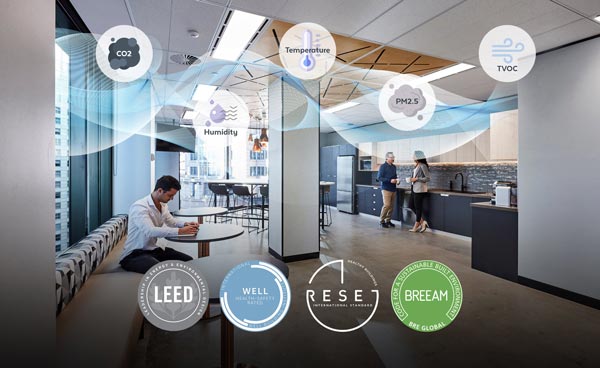 Obtain remote, continuous, scalable centralised IAQ monitoring in any indoor environment.
Get the right information to the right person at the right time to take the right action.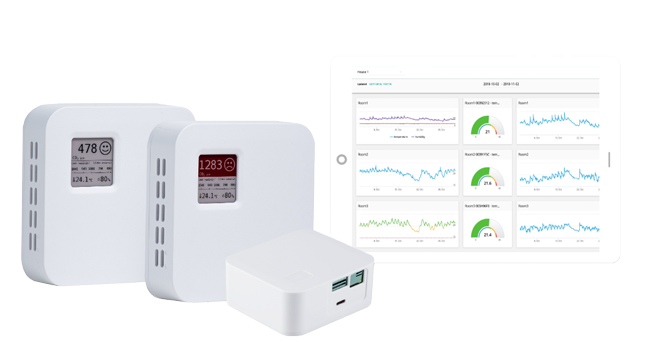 Technopolis, a shared workspace expert, enjoys 30% energy saving in heating and another 50% energy saving in ventilation by analysing data from IAQ IoT sensors from Connected Inventions powered by Sigfox 0G technology!