24 September 2020 – Taipei, Taiwan – Shin Kong Communications, Water Measurement Expert Company and UnaBiz win "Smart Water Meter Operation Trial" of 2,258 water meters in Taipei Eastern District.
Helmed by Shin Kong Communication – a subsidiary of the Shin Kong Group, the project marks the Shin Kong Group's official expansion into the water utility market with UnaBiz – an Internet of Things (IoT) Company based in Singapore and Taiwan that focuses on smart gas and water metering.
Shin Kong's water journey will begin with the installation of UnaBiz's smart water meter reader UnaMIU (Meter Interface Unit) in over 70 sites in Songshan, Nangang, Zhongshan, Xinyi and Neihu districts. Water Measurement Expert Company – a subsidiary of Energy Management System Co., Ltd., will provide the water meters while UnaBiz will provide the smart meter reader and Sigfox's low power 0G Network.
Taipei Water Department will roll out a total of 15,400 smart water meters in 7 key areas across Taipei during the "Smart Water Meter Operational Trial" to test out various types of smart water meter solutions over the next 3 years.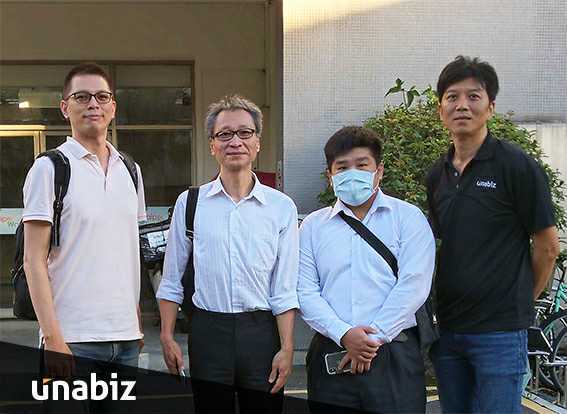 According to the Water Resources Department of the Ministry of Economic Affairs, the average water leakage rate in Taiwan in 2020 is 15%, and the annual loss of water is about 500-700 million tons, which is "enough to supply the people's livelihood and industrial water for more than two months." Currently, water utilities send agents to read household meters on a monthly basis. The process is not only costly but sometimes erroneous. Due to a shortage of meter readers and the spaced-out readings, leakages are often undetected or goes unrepaired wasting precious water resources.
In 2019, Taipei Water Department officially announced a 12 years plan to install smart water meters in the city's 1.68 million households from 2020. The project is valued at 4.8 billion NT$ and the Building Act will also be amended accordingly to stipulate that all new buildings must be installed with smart meters. The digitalisation of water meter will improve water supply efficiency by sending accurate water consumption information of households to utilities in real-time. In doing so, utilities can identify water leakages and conserve water in the long run.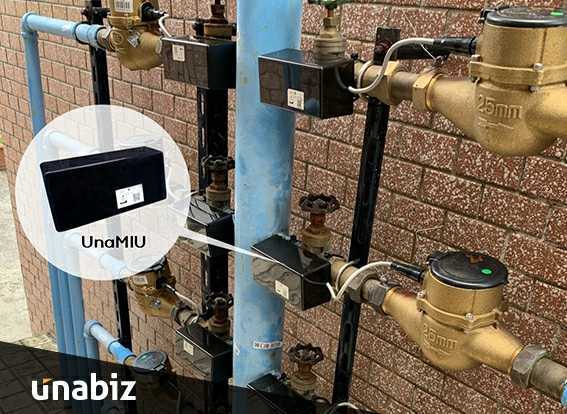 The UnaMIU was first trialled in Taipei Water Department's Nangang POC in 2019. From September 2019 to January 2020, the smart water meter readers were affixed on the roof of the Nangang Jihe National Mansion. The five months trial saw a success data upload rate of 99%, the highest amongst all trials carried out.
The smart water meter solution UnaMIU will be showcased at Taipei International Water Week from 24th – 26th September at the World Trade Center. Visit UnaBiz's booth at A0610 Hall 1, and Energy Management System's booth at A0513 to witness and learn about how the smart water meters can help the utilities upgrade their operations, gather insights and educate the public on water conservation.