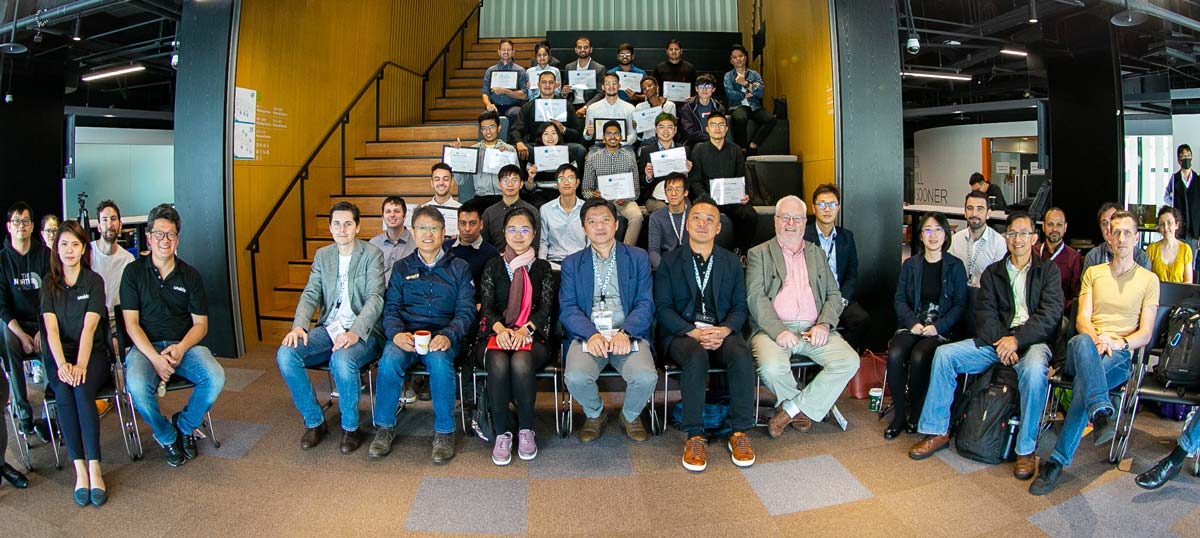 10th January 2020, Taipei, Taiwan – 20 international students gathered at Taiwan Tech Arena for "Hacking House Demo Day" to showcase innovative IoT solutions powered by the "0G network". This year, Hacking House Taipei zooms in on problems plaguing the Agriculture, Logistics, Construction and the Public sector.
Hosted by UnaBiz and supported by Chiao-Tung University's IAPS Industry Accelerator, Taipei Co-Space and STMicroelectronics, the second season of the Hacking House Taipei programme attracted over 100 applications from around the world.
Hacking House is a global IoT training and entrepreneurship mentoring program created by French IoT unicorn Sigfox that seeks to address real life problems with innovative IoT concepts and prototypes. The Taipei Season 2 is the fifth global season (after San Francisco, Taipei 1, Paris and Chicago), with 25 participants.
The participants were eventually selected and assigned to four different issues:
Smart Agriculture: Central American coffee beans are affected by a fungus called "coffee leaf rust" exacerbated by the recent climate change. This phenomenon greatly affects the production of coffee beans and the coffee economy. The team has developed an early detection system that help prevent "leaf rust" from spreading.
Smart Logistics: There are tens of millions of containers moving at any point in time around the world. Each container is closed and sealed during transportation. The seal is sometimes removed due to customs inspection or when they reach the hands of the consignee. The team has developed a method to sense when the container is unsealed thereby improving the visibility of the container status.
Construction: Safety at the construction site is a top priority in the construction industry. When accidents take place among workers or supervisors, lives are sometimes lost and reputations damaged. The team has developed a wearable device with SOS button and geo-fencing capability to ensure the safety of workers and reduce the risk of accidents.
Postal Services: As society advances, physical mail becomes unpopular and the amount of mails decreases dramatically. However, the postman still has check on the postbox daily, and in Taiwan alone there are still 8000 post boxes that are thus checked everyday. The team developed a system that reports when a letter has been dropped into the post box allowing the postman to avoid making a wasted trip and better plan their collection route thereby saving human resources and fuel.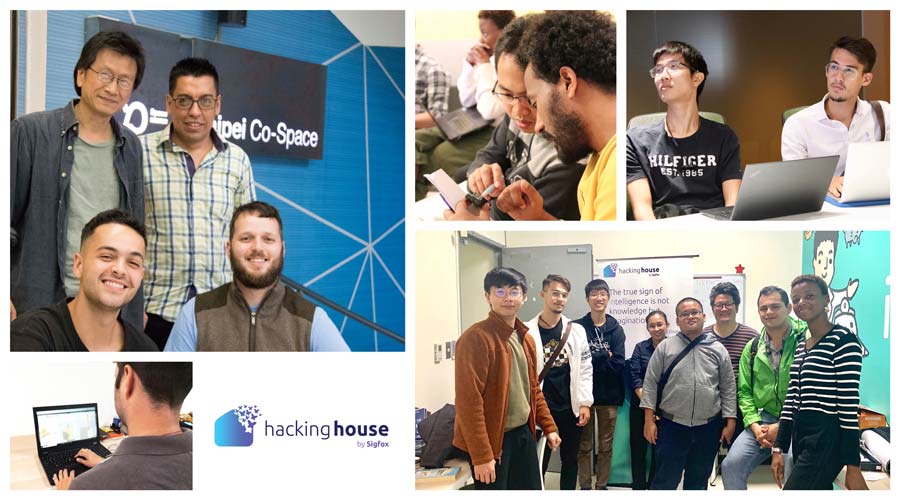 After 3 months of working on their respective projects, the participants presented the fruits of their labor to a panel of judges comprised of industry experts, makers and mentors who sponsored the programme, including executives from main sponsors STMicroelectronics and Taipei Co Space & IAPS NCTU.
Well attended and supported by UnaBiz, Sigfox, Taipei Co-Space, and French Tech Taiwan, the accelerator programme's demo day invited industry veterans like Chaney Ho, co-founder of Advantech Group, foreign government officials such as David Kibler from the French Office in Taipei or Willy Alberto Gomez the Ambassador of Guatemala in Taiwan, academic influencers such as Dr Hank Huang, CEO of IAPS acceleration program, Dr Lieu Jeng-Shiou Dean of the Department of Electronics and Computer Engineering of NTUST, and industry representatives such as Neil Chuang from STMicroelectronics, a global semiconductor leader, or Frédéric Chevalier Managing Director for Taiwan of Kuehne & Nagel, the leading global freight forwarder.
Philippe Chiu, CTO and co-founder of UnaBiz commented, "It is incredible to have such a supportive ecosystem where government agencies, academics and the industry work together to create such n unique program in Taiwan, and conducive for foreign talent looking for a vocational and entrepreneurial path. Hacking House Taipei is a great programme and launch pad for "Technopreneurs" who wish to launch IoT start-ups in Taiwan."
"We are pleased to see the growing ecosystem around our first Hacking House's franchise managed by UnaBiz with leaders in their area such as STMicroelectronics, Trisco, Might Electronic or IAPS of NCTU. In just a few years the Hacking House has proven to be one of the world's leading IoT incubation programs. The results of this new edition in Taipei prove once again the talent and agility shown by the participants in solving complex business problems in a short period of time," says Maxime Schacht, Head of Hacking House.
"The Hacking House Taipei Season 2 took place in a very important period for the global Sigfox ecosystem, as the new generation of the Sigfox semiconductor solution, called Monarch, is now available for IoT devices that can roam in any of the 67 countries where the Sigfox network is currently deployed," says Neil Chuang, Marketing Manager at STMicroelectronics.