UNABIZ'S
SIGFOX MONARCH
DEVELOPMENT KIT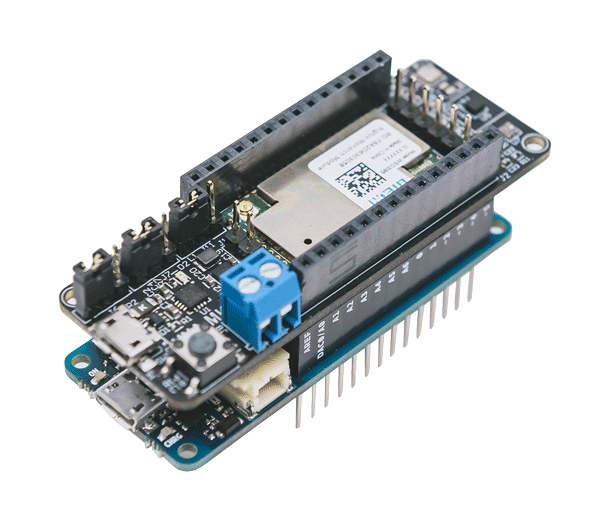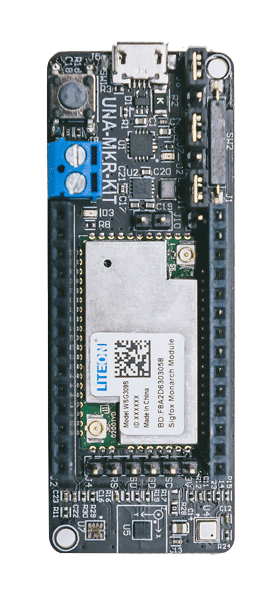 Features:
Sigfox Monarch Development Kit
Compatible with Arduino MKR

Instant IoT Dashboard (Soracom Harvest + Lagoon)

Support Bluetooth Low Energy

Multiple on-board sensors

Comes with API (libraries) for quick Sigfox integration
Arduino-mode
Source code: Arduino IDE and libraries
Power source: Arduino
Standalone-mode
Source code: WISOL SDK
Power source: external battery connected directly on Arduino MKR
All-in-One Sigfox Development Kit
---
Connectivity
Sigfox Network
Bluetooh Low Energy (BLE)
---
Sensors
Humidity
Light
Pressure
Reed Switch
Air Quality
Accelerometer
Magnetometer
Temperature
---
Software
Soracom Harvest + Lagoon
---
Hardware
Arduino MKR Standard Header
Wisol Module
SMA Connector
BLE Antenna on board
Item
Specs
Required Platform
Arduino MKR
Sigfox+BLE Module
Wisol SRM100A
Operation Zone
RCZ1-6
Sensors
Temp, Hum, Light, Pressure, iAQ
Gravity, Magnetic, Reed switch
Antenna
Sigfox: ½ wavelength dipole BLE: embedded PCB antenna

Sigfox Connectivity
1 year
Dimensions
25 x 99 mm
Weight
24g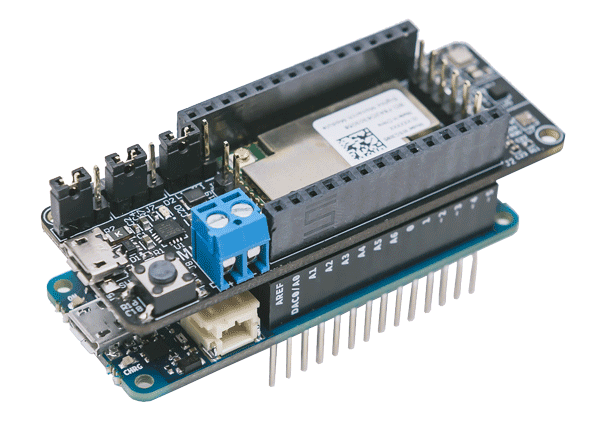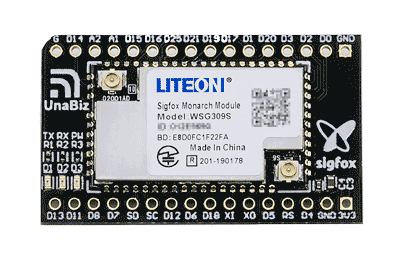 Discover MKR mini
The MKR mini is the new family of UnaMKR, it is a low cost breakout board form factor that enables the rapid development and deployment to start with your IoT projects.
Features:
World 0G Network Ready (Sigfox Monarch, RC1-6)
Hybrid Short range (BLE) and Long range (Sigfox)
Ultra-Low Power mode
BLE Beacon and Scanner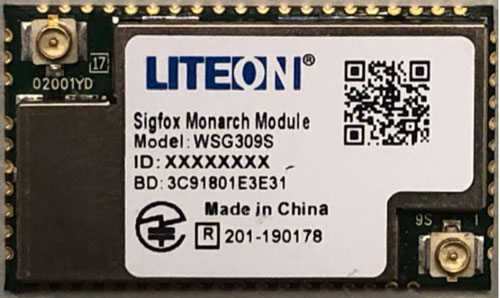 About LiteOn Module
LITE-ON's Sigfox "Monarch module WSG309S" is built with Sigfox plus Bluetooth 5.0 and powered by an ST S2-LP ultra-low-power radio and BlueNRG-2 Bluetooth low energy SoC chipset. With a single module, Monarch enables device makers to operate in all Sigfox Radio Configuration (RC) zones seamlessly, including RC1 (Europe), RC2 (US), RC3 (Japan), RC4 (APAC), RC5 (Korea) and RC6 (India).
Dimensions (in mm): 28.5 x 16.5 x 2.7
Weight: 2.25g
RF:
– Max Tx Radiated Power: +23 dBm
– Rx Sensitivity: -126 dBm
Power Supply: From 2.1V to 3.6V
Power Consumption:
Tx: 121.7 mA
Rx: 29.55 mA
Idle: 6.17 μA
SDK: NoA connector for an external antenna is available