UNABIZ'S
SIGFOX MONARCH
DEVELOPMENT KIT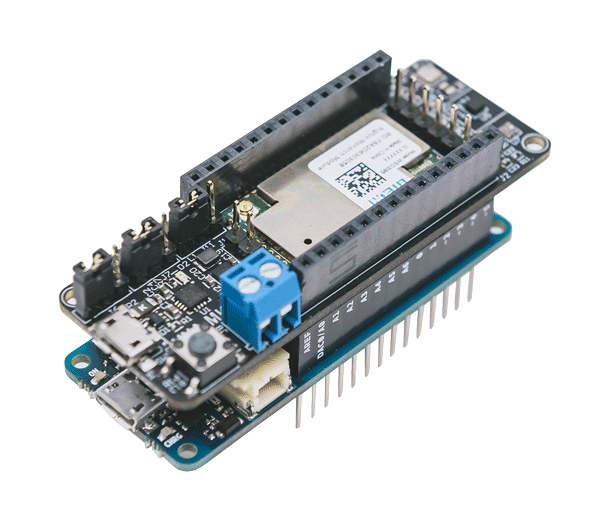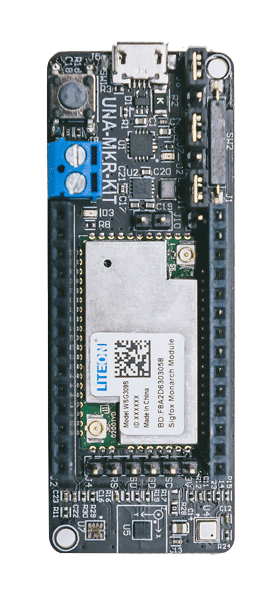 First Sigfox Monarch Development Kit, UnaMKR combines connectivity, industrial-grade sensors, hardware & platform integration capabilities.
Features:
– Sigfox Monarch Development Kit
– Compatible with Arduino MKR
– Instant IoT Dashboard (Soracom Harvest + Lagoon)
– Support Bluetooth Low Energy
– Multiple on-board sensors
– Comes with API (libraries) for quick Sigfox integration
Arduino-mode
Source code: Arduino IDE and libraries
Power source: Arduino
Standalone-mode
Source code: LITEON SDK
Power source: external battery connected directly on UnaMKR or USB
All-in-One Sigfox Development Kit
---
Connectivity
Sigfox Network
Bluetooh Low Energy (BLE)
---
Sensors
Humidity
Light
Pressure
Reed Switch
Air Quality
Accelerometer
Magnetometer
Temperature
---
Software
Soracom Harvest + Lagoon
---
Hardware
Arduino MKR Standard Header
Wisol Module
SMA Connector
BLE Antenna on board
Item
Specs
Required Platform
Arduino MKR
Sigfox+BLE Module
Wisol SRM100A
Operation Zone
RCZ1-6
Sensors
Temp, Hum, Light, Pressure, iAQ
Gravity, Magnetic, Reed switch
Antenna
Sigfox: ½ wavelength dipole BLE: embedded PCB antenna

Sigfox Connectivity
1 year
Dimensions
25 x 99 mm
Weight
24g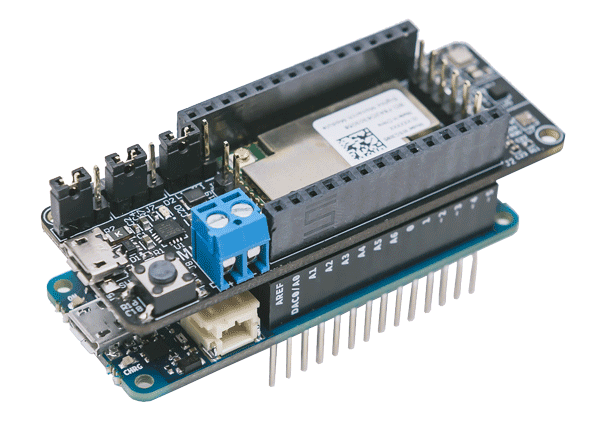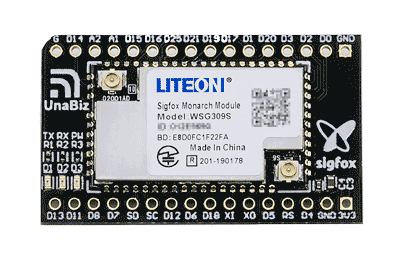 Discover MKR mini
The MKR mini is the new family of UnaMKR, it is a low cost breakout board form factor that enables the rapid development and deployment to start with your IoT projects.
Features:
World 0G Network Ready (Sigfox Monarch, RC1-6)
Hybrid Short range (BLE) and Long range (Sigfox)
Ultra-Low Power mode
BLE Beacon and Scanner
Prices for UnaMKR (USD)
| Quantity | Price |
| --- | --- |
| 0-19 | 149 |
| 20-49 | 129 |
| >50 | 109 |
For small quantities, please order on IC Shop.
Prices for MKR Mini (USD)
| Quantity | Price |
| --- | --- |
| 1-10 | 25 |
| 10-100 | 20 |
| >100 | 18 |
Doesn't include antennas. Antenna: $5