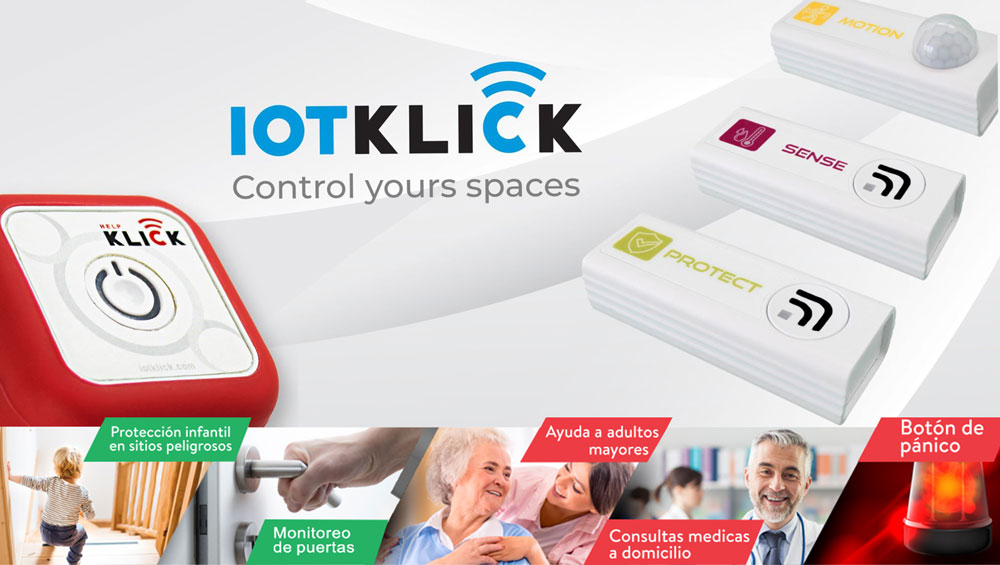 What is IOTKLICK's story?
We are an IoT LATAM spin off that designs solutions for the B2B market. IOTKLICK was born in 2019 after identifying the absence of DIY solutions for the B2C mass market. Our design philosophy is simplicity at its best with plug & play devices and a simple and easy-to-use app.
How did this solution come up?
After working many years creating M2M and internet-of-things solutions, we created a solution that serves the B2C market, as there were not many solutions that would bring IoT sensors to end consumers. This is how we create IOTKLICK where through an app, sensors and smart buttons, you can monitor the security of your home or business.
How did people react to your product?
For the past year and this year we have been working on pilot tests with end users and we have found a very good reception of both the idea and the technological solution. From the users we have obtained feedback to improve the user experience of our app and changes to suggest to our hardware providers.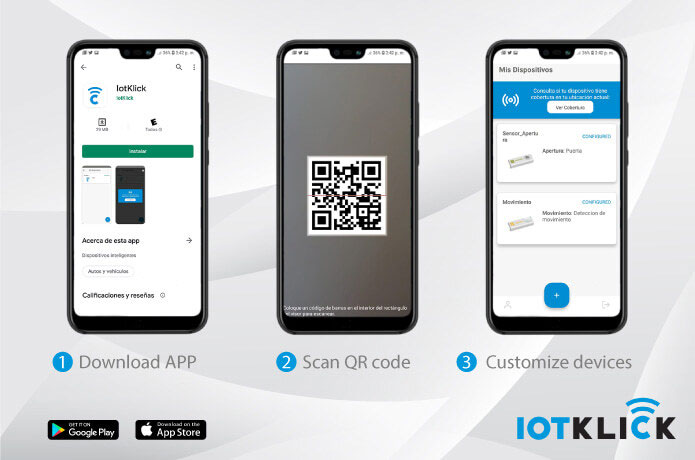 What is next for IOTKLICK?
On June 29th, we are launching our B2C line through Indiegogo. Our idea is to be able to arrive with our DYI solution (do it yourself installation) and self monitoring through distributors in the cities where Sigfox has connectivity. We are looking for partners in Europe, Asia and Africa and we continue to look for friendly sensors, for IOTKLICK, for example for fires, swimming pools and lighting.
What do you think of IoT today?
Due to the current health crisis, it is necessary to show how important IoT-based technologies are to become so that companies and people can make smart and efficient decisions.
Why Sigfox?
Sigfox is important for our business because we can lower connectivity costs and energy consumption to be able to massify solutions, such as IOTKLICK.
How is your experience with UnaBiz?
UnaBiz has been our supplier for 2 years, we are very happy to continue working together, even IOTKLICK is mostly based on UnaBiz hardware.