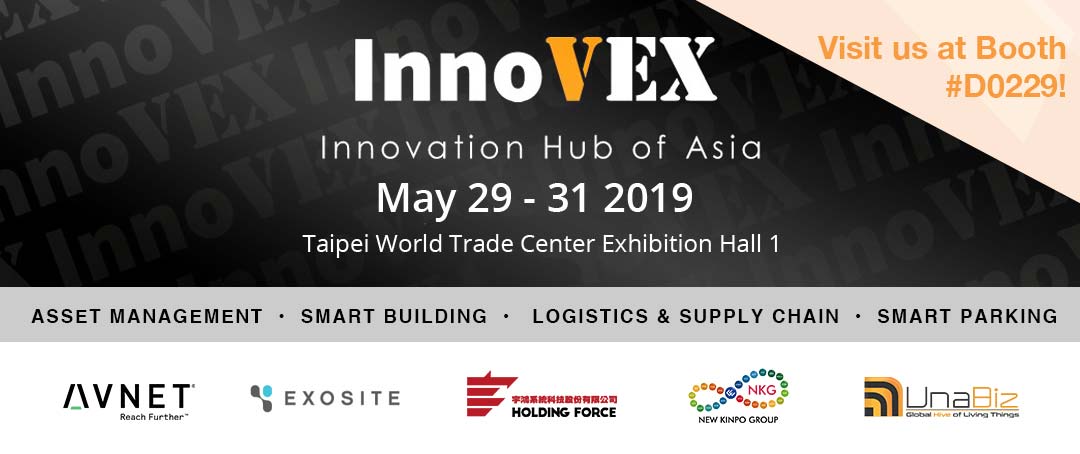 InnoVEX 2019 was once again a resounding success for UnaBiz and our esteemed partners who joined us this year.
With over 30 media companies, venture capitalists, startups and even tech influencers from around the world paying our booth a visit, we were highly motivated by the growing momentum of IoT adoption in Taiwan and the Asia Region. Our launch event welcomed various guest speakers including Alain Berder, the Economic Counselor of the French Office in Taipei, Dr Li ZhengYu, Director of the Taipei Smart City Office, as well as our partners Exosite, HoldingForce, New Kinpo Group (NKG), and Enerbrain.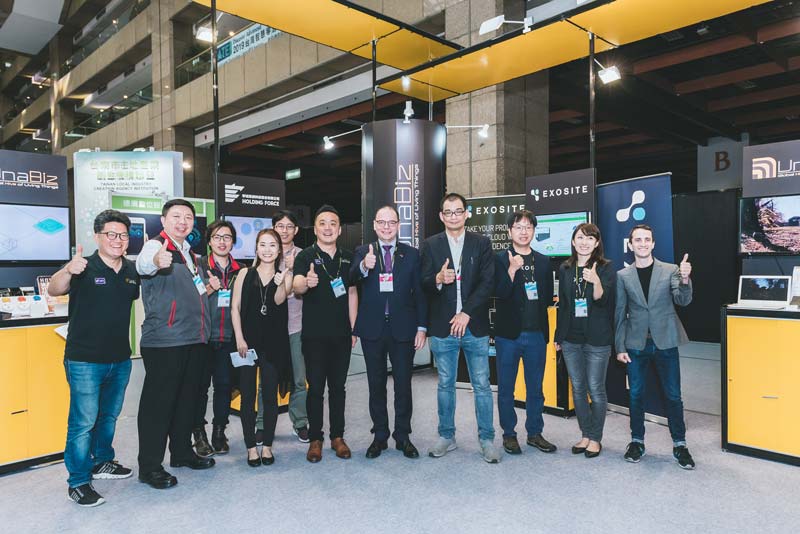 ENERBRAIN X UNABIZ
According to global market studies, 40% of the world's energy is consumed by office buildings. Enerbrain partners UnaBiz to deliver an intelligent HVAC system which automatically controls the level of air conditioning, humidity and air quality (CO2 level) of an entire building, improving its energy-efficiency. Also addressing smart buildings challenges, UnaBiz showcased the top 10 business use cases of UnaSensors such as workspace management in offices and access control for security and emergencies. UnaSensors has been deployed in 28 countries and counting.
Enerbrain leverages on SIGFOX's 0G network to collect data on each floor of office buildings. Data is then analyzed by its Artificial Intelligence-powered cloud-based analytics which deducts the perfect level of air quality required for each interior of the building; the system then takes control of the central air conditioning system of the buildings and adjust the level of ventilation in the air condition system to reach the said optimal level. This intelligent, automated system has been proven to help property managers achieved up to 58% of energy savings.
HOLDING FORCE X NKG X UNABIZ
Holding Force showcased the latest smart parking technology, deploying electromagnetic sensors that detect the availability of 1000 parking spots in the streets of Taipei, these status updates are sent through SIGFOX's 0G network to Holding Force Cloud-based platform, which then sends updates about the next available parking spots to the driver's phone APP. This technology is currently in deployment around 4600 parking spots in Taipei, Tainan and Pingtung. One out of five cars in the world's cities is looking for a parking spot, Smart Parking can decrease this number and so limit the traffic jam. Smart Parking also improves the city authority's parking management efficiency and revenue.
The battery life of the SIGFOX sensors remains optimal nine months since their deployment, with an average data transfer success rate of 95%.
The partnership overcomes the two most significant challenge of road-side parking: parking sensors battery life and the network signal strength.
EXOSITE X AVNET X UNABIZ
Avnet is bringing three key IoT solutions for property management service providers to improve efficiency and costs: smart waste bins, water leakage and flood detection, and smart meters. Targeting mainly large community residences, these IoT solutions have already been deployed in apartment complexes and shopping malls in Hong Kong, proving to improve the quality of life of the community where they have been deployed, enabling more efficiency to the service providers. The data from smart bins, smart meters, and smart leakage detection can be visualized and analysed through ExoSense©, a simple dashboard provided by ExoSite, that enables remote condition monitoring from anywhere in the world with a simple URL.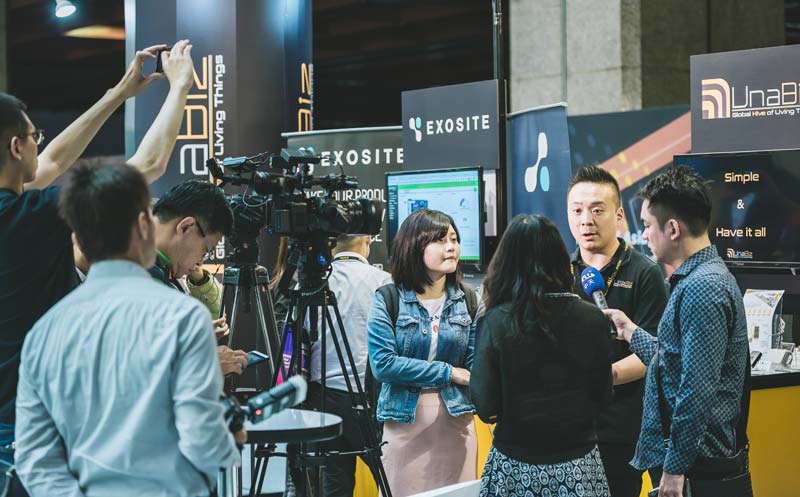 Philippe Chiu, co-founder and CTO of UnaBiz spoke to various media partners on emerging IoT trends and UnaBiz products and capabilities.
For detailed coverage of UnaBiz at InnoVEX, please see below.
– Tek Syndicate (EN)
– Taiwan Info (FR)
– Maddyness (FR)
– cti news 中天新聞 (中文)
– China Times (中文)
– China Times 2 (中文)
– UDN 經濟日報 (中文)
– CTimes (中文)
– TechBang 電腦王 (中文)
– Yahoo (中文)