Smart Water Metering Case Study: Sogedo Smart Water Meter Reader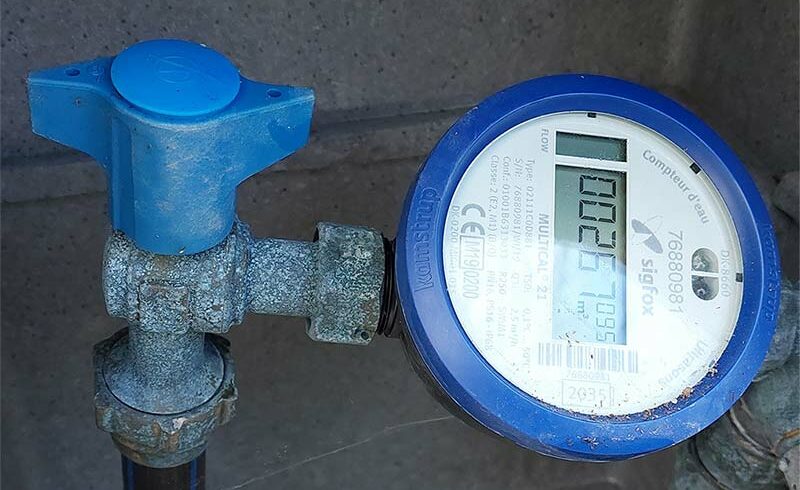 90,000 m3
of water saved since 2016
Challenges
To improve existing services and offer new value-added services to its rapidly growing subscriber base, Sogedo needs a robust metering solution to scale and further digitalize management of its water network.
Solution
A range of sophisticated IoT metering solutions, including smart water meters, water consumption sensors, pressure sensors, and condition monitoring sensors, connected to the 0G Network.
Results
Sogedo's smart water meter solution has already helped the company:
achieve water savings of over 90,000 m3
enhance leak detection
improve drinking water yield.
The new solution enables:
efficient water management.
accurate, timely invoicing
global data-driven insights into water consumption
preventative maintenance to reduce service disruption
On average French individuals consume 150 litres of tap water per day for diet, personal hygiene, sanitation, household cleaning, laundry, and so on. While household water consumption remains steady, France joins a growing list of countries experiencing longer, more sustained droughts, with hotter summers and lower rainfalls contributing to historically low water table levels in recent years. Further stressing water supplies is the fact that approximately 20 percent of France's water is lost daily due to leaks in the country's water distribution network.
Industry and government bodies alike are working on plans to combat shortages of this essential resource. In January 2023, France's Ecology Minister, Christophe Béchu, announced new government plans to tackle increasing water shortages, including household consumption meters, better leak detection, and improvements to water quality.
Improve water conservation and consumption management across France
For Sogedo, France's leading independent water company and 4th largest water distributor, enhancing water conservation and improving consumption management for communities and individuals in the face of increasingly scarce water is a critical strategic priority. Sogedo's leadership team's mission is to radically digitalise the company's management of its water supply networks and introduce consumption monitoring at scale.
In March 2016, Sogedo implemented a low-cost, energy-efficient ultrasonic water metering solution. Since then, the company has deployed over 22,000 IoT smart water metering devices to detect leaks better, detect possible returns and therefore potential pollutants in order to improve drinking water quality. Targeting the increasing scarcity of water, Sogedo aims to double the number of subscribers using sensor-based remote meter readings by 2024 and expand and digitalise its water supply network offering insight into consumption for over 50,000 subscribers.
Sogedo partners with UnaBiz to transform water management
At the start of 2023, Sogedo penned a 10-year partnership with UnaBiz to deploy additional smart water meters and more advanced monitoring capabilities, including smart meters, water consumption, pressure, and condition monitoring sensors, connected to the 0G Network powered by Sigfox 0G technology. The 0G Network is a global low-power, long-range network enabling massive IoT with low-cost, low-energy device connectivity.
The 0G Network was an ideal choice to connect Sogedo's smart meters because of its capability to reliably share data over long distances with minimum energy consumption and no maintenance. Once configured, each smart water meter connects to the 0G Network within minutes. Battery-powered, the metering devices will operate for at least fifteen years with minimal maintenance and no need to change or recharge batteries.
This ten-year partnership demonstrates the relevance of UnaBiz's IoT solutions in the utilities sector and our plans to further densify our network in France. In addition to the 0G network infrastructure, UnaBiz will also provide additional services such as multi-cloud platform, access to new IoT protocols, and additional sensors for new potential services. By putting technological innovation at the service of environmental transition, UnaBiz and Sogedo are making a lasting commitment to transform tomorrow's world.

Patrick Cason, Managing Director at UnaBiz France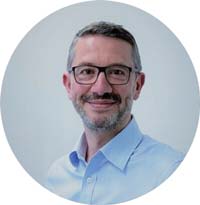 The critical customer outcomes of Sogedo's IoT smart water meter solution.
The UnaBiz partnership accelerates Sogedo's capabilities to further improve leak detection, share global consumption insights to raise consumer awareness and change usage habits, and supports France's mission to ensure the availability of clean water to households and industries.
To date, the smart water metering solution has already alerted Sogedo to more than 500 leaks across its customer base. Prompt leak detection has allowed Sogedo to save over 90,000 m3 of water throughout its water distribution network, the equivalent of 30 Olympic-sized swimming pools.
Working with UnaBiz, Sogedo's smart metering solution will let the company track more information than ever across its water network, including freezing points and inversions. It also assures Sogedo's ISO compliance for water management and distribution. Near real-time monitoring of indexes and alarms has also made it possible for Sogedo to avoid potential pollutions due to water backflow, resulting in a direct improvement in drinking water yield.
Consumption data is available daily, which improves billing accuracy and dispute resolution and frees up time for Sogedo's team to focus on more strategic activities because they no longer need to manually chase data to compile customer invoices or respond to inquiries. Among other proposed solutions, the static technology of each meter removes the progressive inaccuracy of mechanical meters over time, a loss estimated to be approximately two percent of the total consumption count.
For Sogedo subscribers, the partnership with UnaBiz over the next decade offers multiple benefits, including:
Global Data-driven insights to improve customer service and lower the cost of service
Ready access to water consumptions patterns to improve usage efficiency
Reduce service disruption and repair costs through active monitoring of the water network enabling preventative maintenance
Improve the quality and availability of drinking water
Reductions in non-revenue water lost through leaks, manual meter reading inefficiencies, or theft
This partnership demonstrates our desire to offer our customers services that meet their needs and current challenges. The combination of Sogedo's expertise in Water and UnaBiz's know-how in communication technologies bring about better operations, time-savings, and the better management of precious water resources for the benefit of the community.

Julien Siffert, Project Manager at Sogedo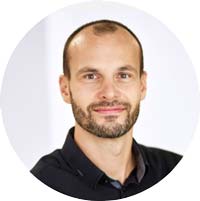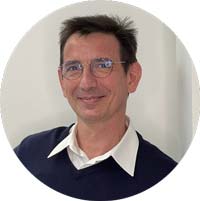 Smart meters are changing how utilities operate. Smart meters deployed as part of a mass, fit-for-purpose IoT solution let water utilities take customer service, network asset management, cost control, water usage insights, and access to clean drinking water to incredible new levels of efficiency. Best of all, the data captured by smart water meters create insights that empower consumers to truly take control of their water consumption and costs. Low-energy, reliable, long-range network connectivity provided by solutions such as the 0G Network is a critical success factor for smart water metering solutions.

Philippe Brachet, Business Developer at UnaBiz France
---