The demand for freshwater worldwide has increased largely due to the world's growing population. As such, managing our water usage not only at the consumer level, but also during distribution is essential to prevent water shortage. In order to enhance water conservation and management we need to collect water consumption data regularly. UnaBiz offers simple retrofit solutions to existing water meters that enhance water management, prevent leaks and reduce cost of operations for a smooth digital transformation.
Real Life Cases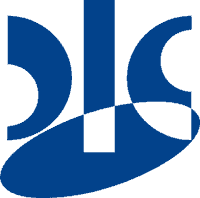 Taipei Water Department X UnaBiz
Taiwan is the world's rainiest developed country that receives on average 2,500 millimetres of rainfall every year – 2.6 times the global average, yet, it is classified by the United Nations as top 20 water-scarce countries because only 16% of the rainfall is collected and stored. Not only does Taiwan experience water shortage, but it also has wasteful users due to a low cost of water, a leaky delivery system, silt build-up in reservoirs and ineffective management of water policy. Smart Water Metering is going to be a major step to solve the country's water crisis in the long run as it can help the Taipei Water Department better manage their demand and supply of water.
UnaBiz is deploying 2200 smart water meters with Shin Kong Communications in Taiwan, the first part of a 3 million smart water meter project spearheaded by Taipei Water Department.
Discover the Benefits of 0G Solutions
Long battery life, close to zero maintenance.
Low cost, easy-to-implement and use. No cables, no complex installation.
Our solution provides automated data logging meeting audit requirements.
Get Real-time updates.
Receive alerts and notifications when pre-defined parameters are breached.
Data is stored safely and easy to retrieve on our Cloud.

We speak English, Mandarin, Spanish, Japanese and French