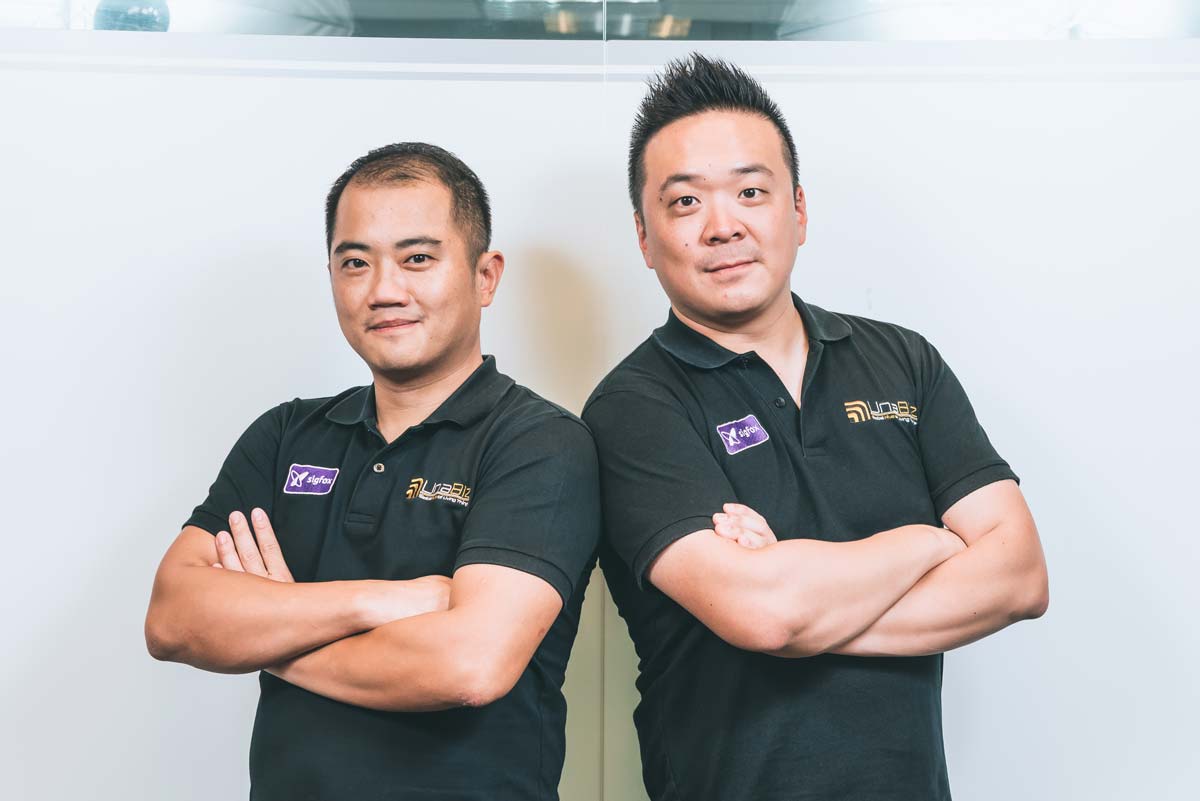 SINGAPORE, Aug. 28, 2018 /PRNewswire/ — UnaBiz, Sigfox's operator for Singapore and Taiwan, raised over USD10 million in its Series A funding round with strategic investments from KDDI and ENGIE. The round marks a new milestone in its mission to empower massive Internet of Things (IoT).
The new funds will support the development of IoT applications that combines connectivity, end-to-end solutions and engineering services. Over the past two years, UnaBiz has established a competitive edge in Asia with Sigfox's low-cost connectivity, a significant benefit for local enterprises. In collaboration with its partners, UnaBiz will deliver scalable, cost-efficient and high-quality solutions to address the digital challenges in key industry verticals, including Aerospace, Facilities Management, Food and Beverage, Logistics, Security, Supply Chain and Smart Cities.
KDDI, Japan's global telecommunications pioneer, led the round through "SORACOM IoT Fund Program". SORACOM Inc, the KDDI Group company that runs the programme, is a multi-standard IoT platform that operates in over 100 countries."UnaBiz is at the forefront of IoT in Singapore and Taiwan, and collaborating with its dedicated will bring opportunities for further growth. Our joint efforts will accelerate the buildout of an even stronger international IoT ecosystem to develop new solutions forour customers." — Ken Tamagawa, CEO and co-founder of SORACOM Inc, KDDI Group.
ENGIE, the global energy and services leader, reaffirmed its confidence in UnaBiz's vision with another round of fund injection through ENGIE New Ventures, following its earlier seed investment. "IoT, along with data science, artificial intelligence and machine learning are at the heart of our digital strategy, and UnaBiz shares that vision of a connected world with us. This new investment will contribute in consolidating ENGIE's LPWAN ecosystem", Johann Boukhors, Director Corporate Venture Capital at ENGIE. "ENGIE Services Singapore has been working closely with UnaBiz to deploy smart cities solutions in the areas of facilities and energy management and operation maintenance. We look forward to taking this partnership to the next level." – Csilla Kohalmi-Monfils, EVP Strategy & New Business, ENGIE APAC.
In addition to the two leads, UnaBiz's pool of supporter also includes notable angel investors from Singapore, as well as Taiwanese security management giant Shin Kong Security, a subsidiary of the Shin Kong Group.
Sigfox, the global market leader in low-power wide-area network (LPWAN), is a dedicated communication service for the Internet of things already deployed in more than 45 countries. As an energy and cost-efficient international network, Sigfox is highly scalable and the go-to solution for global IoT projects. "The UnaBiz team has established a strong foothold in the IoT field, in both Singapore and Taiwan. This funding round will enable them to enhance their contribution to the Sigfox ecosystem," confirmed Ludovic Le Moan, CEO of Sigfox.
"The success of this series is the fruition of the tireless effort from the entire UnaBiz team, and with it we will enter a new stage of growth. In just two years, we have addressed the challenges of IoT by rolling out two national networks, building an ecosystem of over 200 partners across Asia and signing deals in over 25 countries, connecting devices across five continents. With our new international partners supporting us not only financially but also operationally, UnaBiz will now play a more prominent role in empowering massive Internet of Things and positioning Singapore as the Global IoT Innovation Hub," said Henri Bong, CEO and Founder of UnaBiz.
For more information, visit