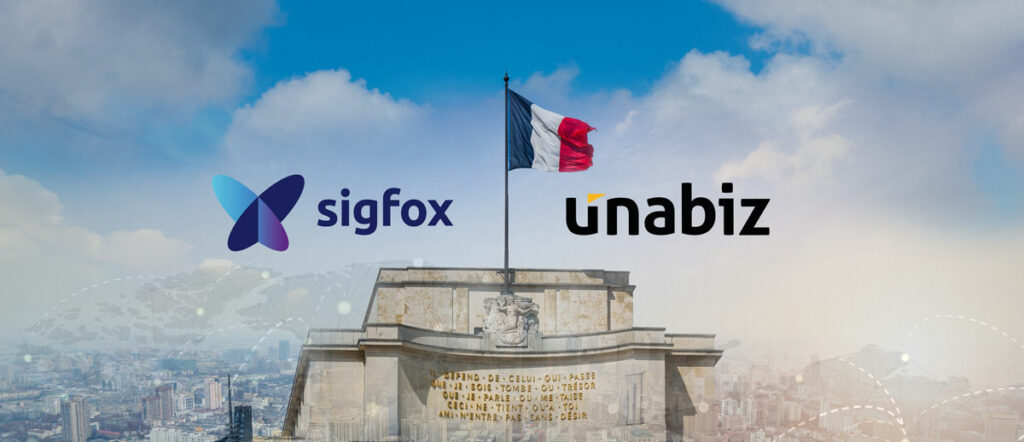 Labège, April 21st, 2022 – The Commercial Court of Toulouse announced today the appointment of UnaBiz, massive IoT service provider and Sigfox Operator for Singapore and Taiwan, as the new owner of Sigfox. The results of the receivership proceeding for Sigfox and its subsidiary Sigfox France SAS were unanimous, with UnaBiz endorsed as the best offer among nine initial bidders by the Jury, Administrators, the Public Prosecutor, Sigfox SA, Sigfox France SAS and Sigfox Employee Representatives.
Over the next few weeks, the Administrators, Sigfox Management and the Employee Representatives will work alongside UnaBiz to ensure a smooth transition of ownership to Sigfox's existing commercial activities.
Business continuity is a top priority for the new management team. Upon handover, UnaBiz will safeguard 110 existing employees on a total of 174 and make financial and operational assessments to protect the firm's assets, books, and most importantly, mission-critical network and backend systems, to address customers concerns.
"I want to thank the entire Sigfox community for supporting us, and the French government for authorising our investment. While the transition of ownership marks a new beginning for Sigfox, UnaBiz will definitely guarantee the French sovereignty of Sigfox," says Henri Bong, Co-Founder and Co-CEO of UnaBiz.
As the world's leading provider of IoT communication services and the pioneer of the 0G network in 75 countries worldwide, Sigfox is in a unique position to champion massive IoT adoption. "On top of securing the sales pipeline for Sigfox in the next 12 months as global markets emerge from the pandemic, UnaBiz and Sigfox will strive towards the convergence of LPWAN. The new Sigfox will reinvent itself and collaborate with other IoT communication technologies to seize new market opportunities," Henri added.
To establish a more durable and collaborative global ecosystem, new strategies and governance will be put in place to facilitate engagements with Sigfox' existing partners, customers, and Sigfox Operators to align stakeholders' interests and support the company's long-term development in its new chapter.
About Sigfox
Sigfox is a world's leading IoT (Internet of Things) communication service provider and 0G network pioneer. Sigfox offers a unique combination of ultra-low cost and ultra-low power solutions enabled by a single global network, owned and operated by 75 Sigfox Operators, enabling businesses to gain visibility and track their assets worldwide. With 20 million connected devices and nearly 80 million messages sent a day, Sigfox helps its customers to extract data at the lowest cost of production and accelerate their digital transformation in key areas such as asset tracking and monitoring.
ISO 9001 certified and supported by a strong partner ecosystem, Sigfox was founded in 2010 and is headquartered in Labège, France, with offices in Boston, Dallas, Dubai, Madrid, Paris, Sao Paulo, Singapore, and Tokyo.
About UnaBiz
UnaBiz is a proven massive IoT service provider who specialises in sensor product design, manufacturing, and data platform services across a hybrid of low-power wide-area (LPWA) technologies such as Sigfox, LTE-M, NB-IoT and LoRa, to power business growth. Based in Singapore, Taiwan, Japan, France and Netherlands, UnaBiz has deployed over 1.4 million sensors globally in 28 countries, focusing on Smart Cities applications such as Smart Metering, Facilities Management, Asset Management and Asset Tracking. The company envisions a closely connected world powered by simple technology because we believe in "Less is More". By uniting people and technology, UnaBiz aims to create an impact on a massive scale, to help every person and every organisation on the planet live smarter, simpler, and more sustainably. 
For more information please visit www.unabiz.com or follow us on LinkedIn and Twitter.