The company's mission is to Unite People and Technology to Create Impact on a Massive Scale. People always come first at UnaBiz – People who invested their time, energy, and money to make sure that we became a successful venture. This multi-cultural international team you see here is built upon mutual respect, with a single goal in mind – to simplify the world and remove the hurdles and barriers of technology adoption. We want to build bridges and open access across industries and technologies.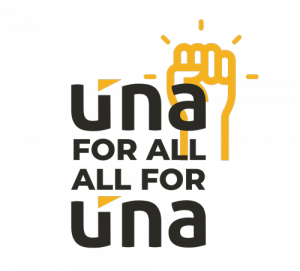 Executive
---
Henri Bong
CEO & Co-Founder
Philippe Chiu
CTO & Co-Founder
Davy Lassagne
CFO
Jonathan Tan
Managing Director Singapore
Carter Ho
Managing Director Taiwan
Singapore Team
---
Si Hui Yeo
Director – Finance
Calvin Foo
Director – Ecosystems and Partners
HuiZhe Lim
Partner Manager
Kimberley Thong
Business Development Manager
Shuhui Fu
Head of Communications
Ain Norman
Marketing Manager
Taiwan Team
---
Jerry Chou
Network Operations Director
Jasmine Lin
Finance Director
Michael Chang
Supply Chain Director
Elliott Yang
Hardware Engineering Lead
Stanley Chiang
General Administration Director
Jane Lin
Network Development Manager
Mark Liu
Network Operations Engineer
Aaron Hu
Engineering Project Manager
Leon Chao
Technical Product Manager
Amélie Sarragozi
Project Manager
Tony Chai
Project Manager
Lawrence Chuang
Engineering Project Manager
Steven Wu
Mechanical Engineer
Angus Wu
Electrical Engineer
Eason Wang
Firmware Engineering Lead
Gavin Chien
Firmware Engineer
Shelly Liu
Patent Engineer
Valentin Kao
Software Engineering Lead
Renata Lung
Engineering & Procurement Coordinator
Katrina Yang
Engineering Project Manager
Nicolas Baele
Global Solutions Specialist
Juana Roque
Business Development Executive LATAM
Harry Hsu
Sales Director Taiwan
Joanne Chung
Sales Coordinator
Philippe Tzou
Communications & Partnerships Manager
Vincent Chuang
Event Manager
Clémence Grignon
Web Digital Manager
Alina Chuang
Administrator
Una Chen
ERP & Process Manager
Lucia Chen
Legal Manager
Jean Chen
Accountant
INTERESTED IN WHAT WE DO?