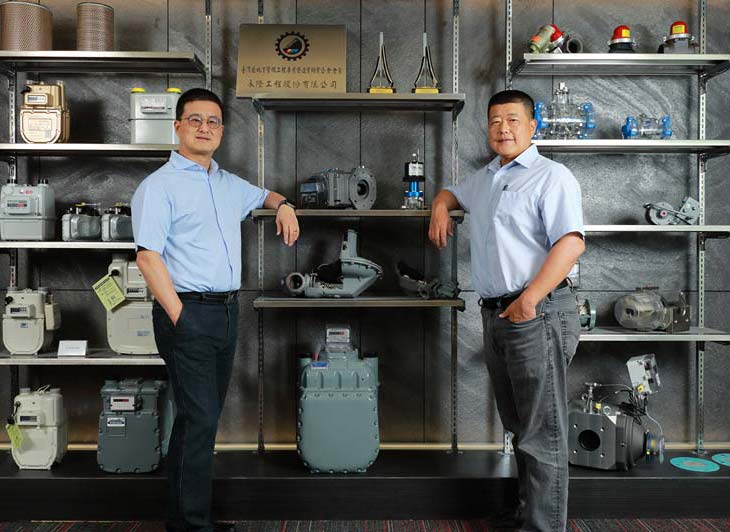 "My philosophy is this: if I'm going to do it, then I have to achieve at least half of the market share to have a presence." Michael Fu, chairman of Yung Loong Engineering, has a reason for his domineering style.
A Pioneer in Gas Meter Digitalisation
As a time-honoured enterprise that has been around for over 60 years, Yung Loong Engineering had an early start in digital transformation. Michael Fu, Chairman of Yung Loong said "While Yung Loong was helping natural gas companies with pipeline work, he sensed that there was a market "outside of engineering" as "there are 3.8 million natural gas users in Taiwan, which means there is a market for 3.8 million gas meters." Seeing the business potential, Yung Loong set a goal to design a "Made-in-Taiwan" microcomputer gas meter 10 years ago to stay ahead of its competition, and prove that gas meters made in Taiwan are superior in quality.
As a result, Yung Loong spent NT$10 million to develop the first-generation ICM1000 microcomputer gas meter with ICM Communications. Subsequently, another NT$20 million was invested to develop the second-generation microcomputer – YS series. The development of the third-generation – YL series, cost another NT$15 million. These product series and large-scale investments are a testament to Yung Loong commitment to high-quality gas meters.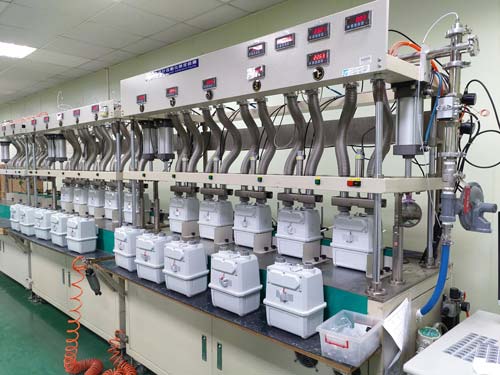 In order to establish a good reputation for "Made-in-Taiwan" meters in the market, Michael also invested a lot of time by meeting with the R&D team weekly to have a precise understanding about the progress and difficulties of the product development process, allowing decisions to be made swiftly with an evident development direction. Currently, the commercial price of Yung Loong's gas meter is 20% cheaper than imported gas meters.
"Yung Loong's gas meters are easy to use, affordable, and competitive in terms of features." said Michael. Households should leverage smart gas meters to read and transmit gas consumption usage automatically. On top of that, it should provide warnings when anomalies are detected to remotely cease gas supply to avoid catastrophes. These features are absolutely necessary for earthquakes-prone Taiwan.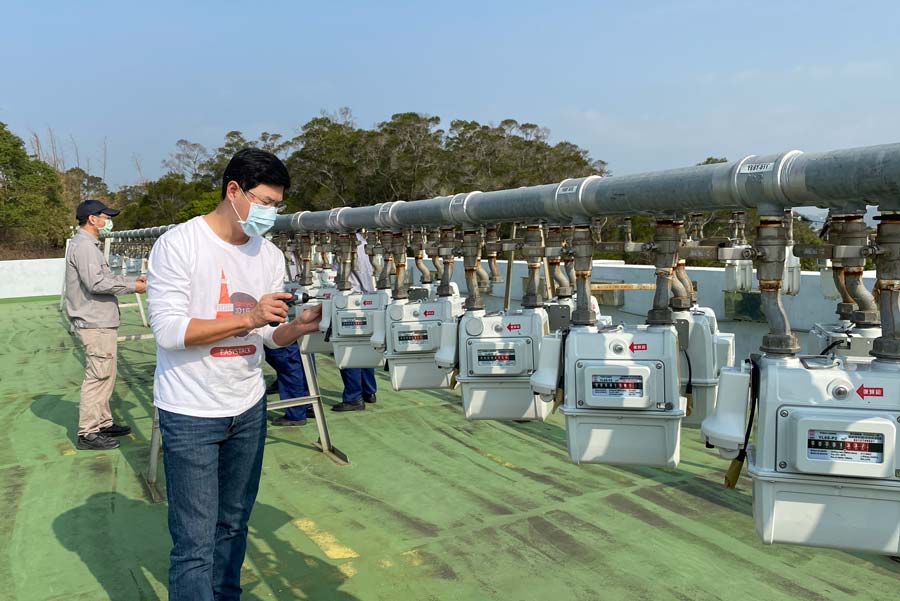 A Customised IoT Solution for Smart Utilities
Nevertheless, new product development is not without challenges. The R&D team at Yung Loong was searching for communication modules in Germany and France, and even tried to develop the module themselves. The results, however, were not satisfactory due to limitations in transmission and unstable reception. The other natural gas companies that also participated in the partnership were afraid of changes in the network spectrum; if the original gas meters cannot transmit data, they will have to go back to manual reading again. The project was put on hold until they met UnaBiz, a customised IoT solution provider specialising in Smart Utilities, who helped the team realise their dream.
"The smart gas meter reader of NICIGAS in Japan was both designed and manufactured by UnaBiz," said Michael. He commended the team for overcoming all difficulties to deliver the 850,000 meter readers to NICIGAS despite the global supply chain issue and chip shortages caused by the COVID-19 pandemic. "Not only did these meters readers help natural gas companies save the costs from manually obtaining readings from the meters, but most importantly offered more safety to users while reducing carbon footprints," Michael added.
UnaBiz replicated its success in Japan and designed a custom antenna for the Yung Loong's gas meters to help them optimise the transmission quality of their reader. The smart meter reader transmits data via Sigfox's 0G network, a low-power wide-area network communication technology that allows the smart gas meter reader battery to last for at least 10 years.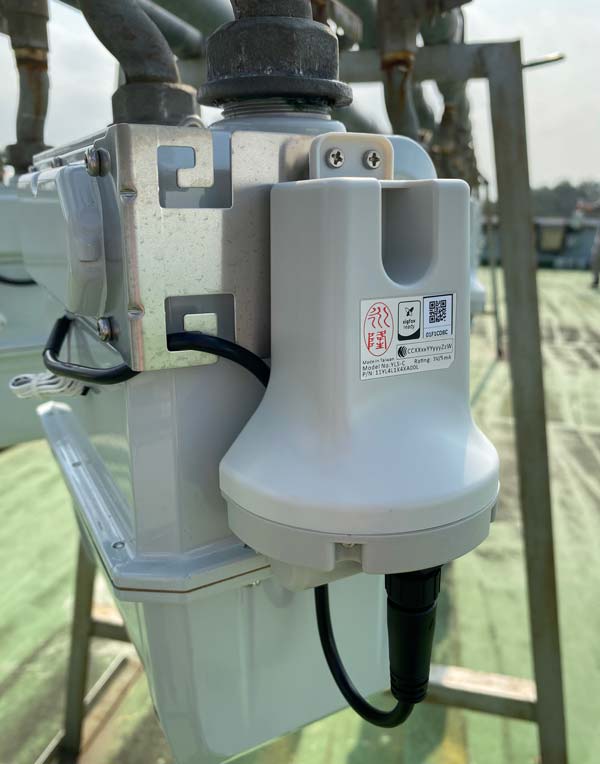 "UnaBiz's attention to detail was really impressive. While designing the casing for the gas meter reader, they also considered installation conditions so the casing didn't have to be disassembled for installation. Saving time is saving labour and saving cost for Yung Loong", said Michael
For household users in the event of a large earthquake, the smart gas meters will automatically suspend gas supply remotely to prevent natural gas leakage and subsequent catastrophes, guaranteeing users' safety.
"Whether it's for corporate governance or industrial turbulence, digitalisation to make things smarter is a certainty in our future." When we asked Michael about what's next, he said, "I am now focused on branding Yung Loong Engineering as a digitalisation enabler that creates a higher value for Taiwan."
About Yung Loong
Yung Loong Engineering, established in 1961, started with manufacturing distribution/transmission equipment for oil and natural gas. The business was supplemented by services such as remote monitoring systems and was recognized by the Ministry of Economic Affairs' Public Construction Golden Quality Award for consecutive years. Yung Loong has offices in Northern, Central, and Southern Taiwan while also having a factory in Miaoli covering over 3,000 square meters. In 2001, Yung Loong Engineering established a branch office in Shanghai and an office in Wuhan, and the company has gone on to work on over 3,200 projects. The company's annual revenue achieved new records of NT$1.5 billion and has been a dominant presence in the natural gas engineering industry.
Writer of Interview: Lily Hou Ching-Li