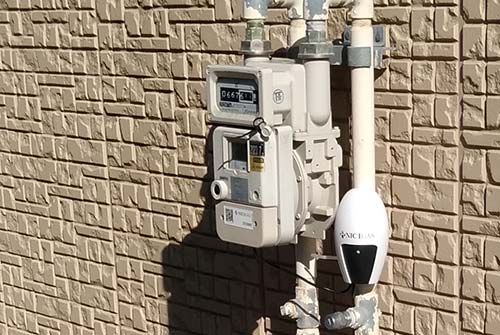 Water, gas, electricity, the energy demand is growing everyday from industries, buildings, residences and vehicles. And with it the concern around efficient generation, distribution and consumption of those energy sources, due to the increasing growing demand.
IoT brings different solutions to the market to provide timely updates on infrastructure conditions in order to detect abnormalities, prevent malfunctions, improving overall maintenance efficiency and asset lifespan and preventing service breakdowns.
Real Life Cases
Nicigas X UnaBiz
The gas provider in Japan partnered with UnaBiz and Soracom to develop a bespoke Network Controlling Unit to improve the accuracy of the data collection and control the gas meter valve remotely. More than 800,000 gas meters will be equipped with the 0G solution by the end of 2020, delivering reliable and actionable data, convenience, and real-time security to properties and residents.
This retrofitted solution is low cost and easy to install, contact us to find out more about our product design and manufacturing capabilities.
Related Products