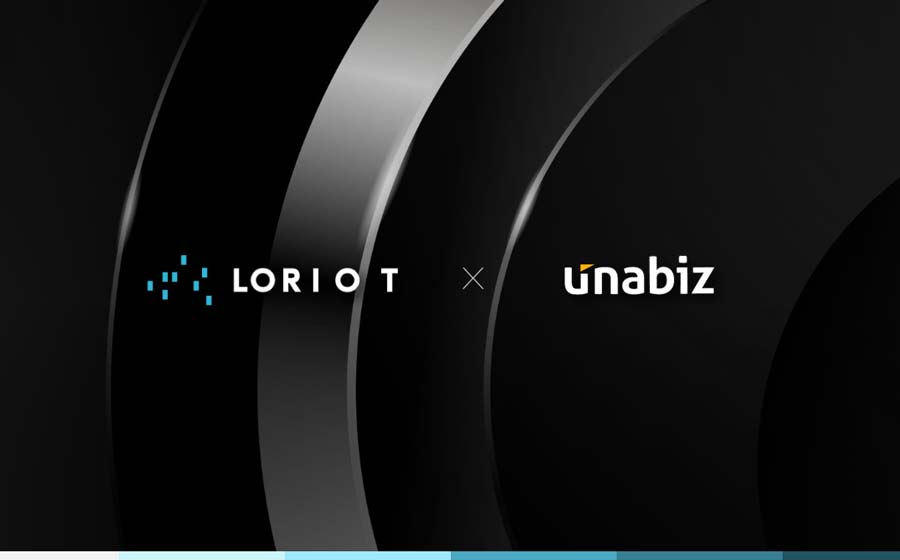 UnaBiz, a massive IoT Service provider and integrator, has signed a partnership agreement with LORIOT, a global network Management System provider, to develop multi-protocol solutions that enable large-scale IoT deployments for customers across a range of industries.
Singapore; Lagnau am Albis, Switzerland – 22/03/2023 – UnaBiz, the massive IoT Service Provider & Integrator, and LORIOT, the global Swiss-based IoT company leading in long-range connectivity and network management, join forces to enable clients to deploy massive IoT solutions and provide them with the choice between multiple protocols that are best suited for their use case. 
UnaBiz, the owner of Sigfox 0G technology specializes in sensor product design, manufacturing and data platform services across a hybrid of low-power wide-area networks (LPWAN) to create business value. LORIOT, pioneer and leader in the LoRaWAN® and mioty® markets, specializes in the development, management and operation of its LPWAN Network Management System solution provided as both public and private, on cloud and on-premise instances, to network operators, public administrations and large bluechip corporations.
Together, the two companies will leverage their respective expertise and strengths to deliver integrated IoT solutions with multiple LPWAN protocols capabilities, including Sigfox 0G technology, LoRaWAN® and mioty®.
The technical convergence will see the integration of LORIOT's hybrid Network Management System Hummingbird and UnaBiz's middleware IoT data management platform UnaConnect, to develop a catalogue of products and services.
The multi-protocol approach provides UnaBiz and LORIOT clients with more connectivity options, and greater flexibility when it comes to increasing device density. These benefits allow clients to leverage massive IoT in all desired verticals and use cases, simplifying device integration, securing the delivery of aggregated data to multiple end platforms, and, ultimately, making their IoT solutions more efficient, scalable and cost-effective.
'On top of the technical collaboration, UnaBiz will support LORIOT in the manufacturing of Industrial IoT Solutions powered by LoRaWAN® as well as other protocols used by LORIOT's clients around the world. This strategic partnership demonstrates the positive outcome for customers and the market when LPWAN service providers unite.' said Henri Bong, CEO and Co/Founder of UnaBiz.
Julian Studer, CEO at LORIOT, added, "Our strategic collaboration with UnaBiz is built on a hybrid approach, strong customer-focused culture and convergent vision. Together, we will be able to offer our customers a higher degree of flexibility and simplicity, helping them generate true value in their industries on a large scale. We are thrilled to collaborate with UnaBiz to provide our customers with the best of both worlds in terms of multi-protocol IoT solutions. By leveraging our strengths, we can bring a better IoT experience to the market, addressing the growing demand for Massive IoT deployments."
In addition, through this partnership, UnaBiz clients will gain access to LORIOT LoRaWAN Roaming Hub allowing them to extend network coverage and density. This will give them instant access to LORIOT global LoRaWAN public infrastructure as well as third parties' networks.
Together, the two companies will be able to bring their vision for convergence and commitment to excellence to their customers by meeting their needs for massive IoT globally.
About LORIOT AG
LORIOT is a global IoT company providing long-range infrastructure for the Internet of Things.
The core product is software for scalable, distributed, resilient and secure operation of long-range networks and end-to-end applications that dramatically reduce costs and time to market for the end users.
LORIOT offers the network infrastructure to set up, operate and maintain a radio network, integrate sensors and communicate with them over a secure and reliable connection.
Already operating in over 150 countries worldwide, LORIOT is one of the leading LPWAN network solution providers.
About Hummingbird
Hummingbird is an innovative Network Management System (NMS) designed to cater to the needs of large-scale massive IoT deployments worldwide. Developed by LORIOT, Hummingbird is a hybrid system that combines two cutting-edge technologies, LoRaWAN® and mioty®, to provide a comprehensive and powerful solution for end-to-end IoT network management.
It offers both the LoRaWAN® Network Server and mioty® service center capabilities and guarantees high performance and scalability, making it ideal for both small and large IoT deployments. One of Hummingbird's core strengths is its interoperability and flexibility. It supports multiple input and output options, allowing for easy integration with other systems and devices.
Hummingbird is available worldwide as either Software as a Service (SaaS) or as a managed or unmanaged private instance, providing users with the flexibility to choose the best deployment option for their specific needs. With its advanced security features and carrier-grade reliability, Hummingbird ensures minimal downtime and continuous service for end-users.
About UnaConnect
UnaConnect is a middleware cloud platform for IoT device management. It is designed to allow users to remotely onboard and update a large and diverse fleet of sensors, to collect and process data across different networks. UnaConnect simplifies device integration and delivers aggregated data to multiple end platforms in a secure, reliable and cost-efficient manner.