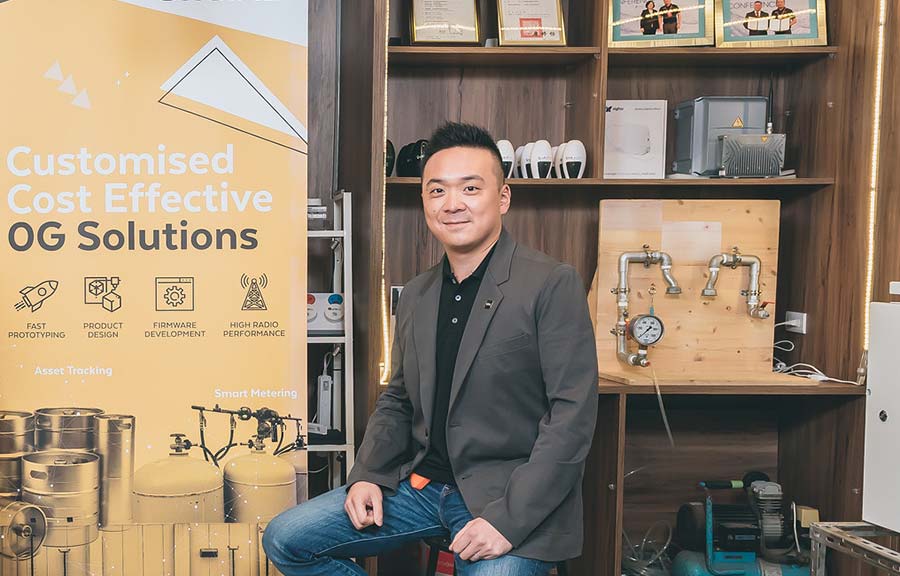 The IoT Scaleup introduces new co-CEO model to accelerate growth post Series B
TAIWAN, November 10, 2022 – UnaBiz, massive IoT service provider, announced today that the company's Board of Directors has promoted Philippe Chiu, Co-Founder of UnaBiz to co-CEO. Philippe has served as UnaBiz Taiwan's Managing Director since the incorporation of the company, and then as Group CTO since September 2018. Philippe will report to UnaBiz's Board of Directors and remains a member of the board.
"Since the inception of UnaBiz, Philippe has been my trusted partner and a key to the continued success of our company," Henri Bong, Co-Founder, Co-CEO of UnaBiz said. "He has proven to be more than a CTO, driving the revolution in our business strategy with the creation of UnaConnect, our new data platform, to pave the way for our next stage of growth. His outstanding operational expertise and corporate leadership experience will be instrumented as Co-CEO. I am thrilled that he is finally taking on a position he deserves, please join me in congratulating him!"
The scaleup recently announced its Series B fundraising led by SPARX Group. Kim Byung Hak, the newest board member representing SPARX Group said, "The co-CEO model will allow the company to support more complex operations, new markets, and accelerate growth exponentially. It is the board's joint belief that the shared governance model will enable higher-level attention and resources to be allocated within the executive team to tackle the challenges that lie ahead in the fast-moving and dynamic IoT landscape."
Other companies that have embraced the Co-CEO structure include Netflix and in the past Oracle, SAP and Salesforce during their growth stage.
"UnaBiz is moving into a new leadership framework to serve our growing business operations more efficiently. Having worked together closely over the last five years, Henri and I expect to transition into this Co-CEO leadership structure seamlessly. With our technology and engineering capabilities well structured and on track, I now look forward to focusing on other essential group-wide developments and operations. I'm convinced that our different yet complementary perspectives will allow us to formulate longer-term strategies to better address challenges within the super-fragmented IoT industry," said Philippe Chiu, Co-CEO of UnaBiz.
In their respective roles as co-CEOs, Henri will lead UnaBiz's vision and new market acquisition, including the company's growth strategy, marketing, stakeholder engagement and culture. Philippe will lead the company's innovation and technology roadmap, execution and operations.