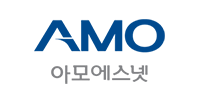 The company has already rolled out 10,000 asset trackers in Q1 2023 to increase logistic efficiency and reduce cost
South Korea, 6 June 2023 – AJ Networks, a key player in South Korea's closed-loop rental system (Pallet Pool System) market, has connected 10,000 plastic pallets on AMO-SNet's 0G Network powered by Sigfox 0G technology. The announcement marks the first-of-its-kind Asset Tracking System in South Korea's pallet pooling business using a tracker designed by ALPS, one of the world's largest manufacturers of electromechanical devices.
Every year, about 10% of pallets go missing around the world. While asset owners are aware of those losses, not many were able to determine what has happened to them.
AJ Network is a KOSPI-listed company that offers integrated pallet and logistics management services to large FMCG, Pharmaceuticals, Electronics, Chemical & Petrochemical, Machinery Manufacturers and others in South Korea. Their customers include LG, CJ, Samsung, Emart, Costco, Lotte Mart, GS, Coupang and many more. The company owns 17 million plastic pallets and produces 1 million new plastic pallets annually. To reduce the loss of pallets and to manage asset volumes in warehouses efficiently, it decided to partner with AMO-Snet to build an IoT-based asset tracking system for its pallet pooling business in 2022.
Sung-Woo, Ko, Manager of AJ Networks said, "We have established a long-term plan to work with AMOS-Net to integrate this new Asset Tracking System in our company. Our goal is to optimize our pallet rental system and improve overall logistic service competitiveness through data insights that will help us efficiently manage inventory, storage and delivery status, along with return and collection requests of customers, so that they can get the right pallet they need in the right quantities in the right places, at the right time."
Jae-Chul, Chung, Senior Manager of ALPS Korea said, "The asset tracker deployed by AJ Networks employs the Sigfox Atlas Wi-Fi® service combining low-power wide area (LPWA) communication technology with position information from Wi-Fi® access points. The solution goes beyond the limitations of the existing RFID pallet (incoming and outgoing tracking management) system and tracks the real-time location and movement route without a separate reader installed on the site to monitor the status information of their plastic pallets.
Traditional asset trackers that rely on 3G and GPS are usually not suitable to track returnable assets such as pallets as 90% of them are usually found indoors, out of reach of GPS signals. In this use case, the ALPS tracker that relies on Sigfox 0G technology and Wi-Fi® is a great alternative for AJ Networks to track their pallets over the entire useful lifespan (up to 7 years)."
Seung-Hwan, Song, Sales Director of AMO-SNet said "We are pleased to support AJ Network on their journey to transform the pallet pooling industry in South Korea. As a key telecommunication business operator, AMO-SNet is providing Sigfox 0G Network nationwide. It provides stable Sigfox 0G Network quality to customers with high coverage of about 91% of the population, and based on this, AJ Networks' Pallet Tracking business is expected to be carried out smoothly."
The explosion of e-commerce globally has led to freight being transported on tighter deadlines, increasing the need to transport efficiently. The asset tracker created by ALPS is powered by Sigfox 0G technology, a low-cost and energy-efficient solution that can be deployed in 70+ countries immediately. The technology, owned by UnaBiz, has already helped numerous global logistics players to overcome their asset management challenges.
Freight volumes vary with the seasons and logistics players must be ready to keep pace with demand fluctuations of logistics assets. A shortage of pallets assets during peak seasons would delay deliveries, while redundancy means higher storage costs. ALPS Alpine is pleased to provide the solution that helps AJ Networks find the perfect balance between both to boost both profit and business efficiency," said Spokesperson at ALPS.
Loic Barancourt, Chief Commercial Officer of UnaBiz group said, "The pallet rental market is an essential part of the logistics business, which means companies can make savings and increase efficiency by making the right choice of pallet system. As supply chain and logistics players around the world struggle with rising costs, UnaBiz is pleased to offer ultra-low-cost solutions that can help companies manage resources and assets more efficiently and achieve their ESG Goals."