UNABIZ WEBINAR
Increase the Efficiency of Managing Glass Stillages for Optimised Operations and Customer Satisfaction with IoT
SESSION 1
📅 Wednesday, March 22
10 – 11am CET | 9 – 10 am GMT | 5 – 6pm GMT+8
SESSION 2
📅 Thursday, March 23
4 – 5pm CET | 3 – 4 pm GMT | 11pm – 12mn GMT+8
Attend this webinar to learn how YOU can leverage the power of IoT to ease your operational challenges with glass stillages.
Wasting too much money on replacing lost stillages?
Always have to call your customers to return unused stillages?
Dealing with low utilisation rate of stillages because you don't know where they are?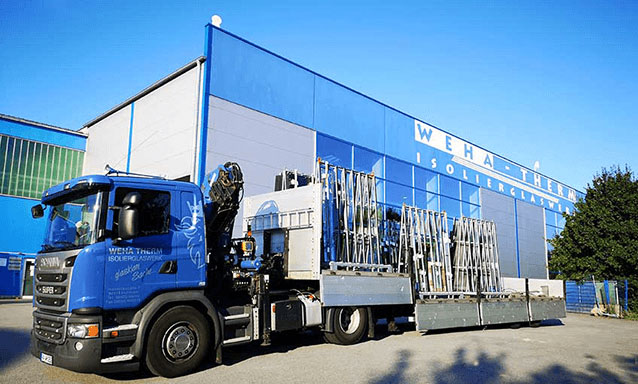 Weha-Therm's Success Story as told by BOX ID
Glass and window manufacturers, like the German market leader Weha-Therm, use special transport racks to deliver high-value, fragile products, to customers. Once shipments are received, customers return the empty racks. Getting a precise, up-to-date view of the entire asset fleet to optimise operational processes is challenging, as racks may be mishandled, not returned on time, or lost. Weha-Therm wanted to solve this problem with real-time location information on all its transport racks.
After an in-depth evaluation, Weha-Therm chose the BOX ID Systems solution. All transport racks were fitted with inexpensive IoT tracking devices that record the current location and all rack movements, transmitting the data via the global Sigfox 0G Network. The data insights enables optimisation of operational efficiencies including high rack fleet utilisation.
"We have an overview of our rack inventory at all times. That transparency and flexibility has truly had a positive impact on our business." Daniel Freund, CEO, Weha-Therm
Join BOX ID & UnaBiz at this webinar to learn about the astonishing outcome of automation with IoT!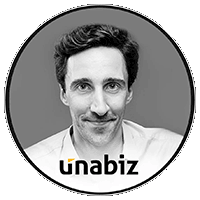 Arnaud Celié
Vertical Go-To-Market Manager UnaBiz
Arnaud has a 15-year track record in promoting innovative digital B2B solutions and IT managed services in the fields of end-user experience and network services. At UnaBiz, he drives the Go-To-Market development on key vertical use cases.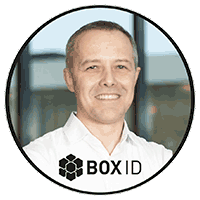 Matthias Piekarczyk
Chief Sales Officer, BOX ID
BOX ID Systems Chief Sales Officer, expertise in the areas of Management Consultancy, Enterprise IT Solutions, Strategic Account Management, and various years of responsibility as a Sales & Marketing Director.
Event Details & Venue
Virtual Event via Zoom – Registration is free
SESSION 1:
22 March 2023 (Wednesday)
10 – 11am CET | 9 – 10 am GMT | 5 – 6pm GMT+8
SESSION 2:
23 March 2023 (Thursday)
4 – 5pm CET | 3 – 4 pm GMT | 11pm – 12am GMT+8