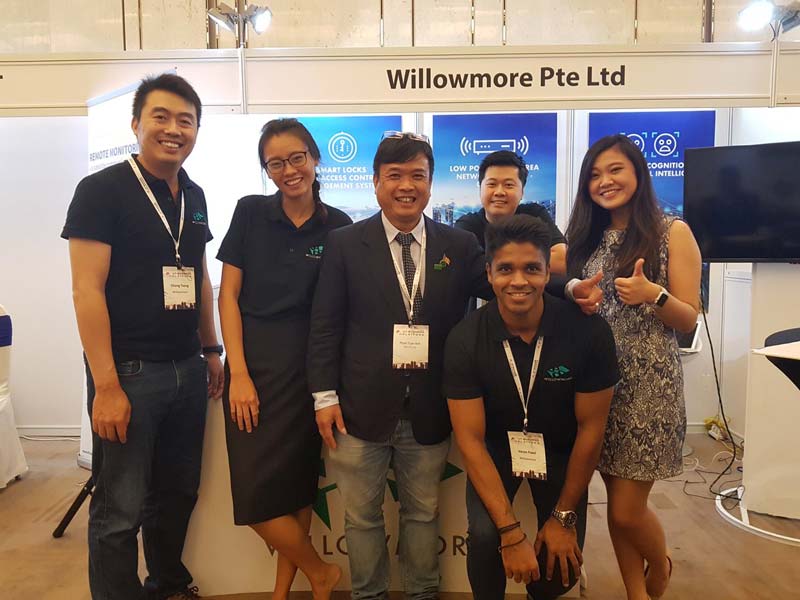 What is Willowmore's story?
Willowmore is a Singapore-based IoT company that provides Enterprise Access Control Management System through our proprietary Smart Padlocks, Smart cabinet locks, and Sigfox powered gateway.
How did this idea come up?
We are experts who have had more than 2 decades of experience in the Telecommunication. We realise that most operators own equipment worth billions, but are stored inside sites which are secured by mechanical lock/key which exposes sites to vandalism and theft. Usually keys are stored at a central location where the traffic is perpetually jammed. Managing access is a simple process but it hasn't been taken seriously enough.
How did people react to your product?
The reaction is positive, our system is very transparent and users can easily collect, track and analyse data on who, what, when, where, why each time someone accesses the company's assets. This system will collect data via our Access Control Management System Mobile Application+ Software and Smart Locks.
We are currently conducting extensive trials in Singapore, Thailand, Australia and Indonesia.
What do you think of IoT today?
From the current perspective, most businesses have no visibility or data on what is happening to their assets onsite. These are mostly due to sites being too remotely located and maintenance work are not being carried out as often as it should be.The purpose of the Willowmore Smart Eco-System is to support enterprises gain visibility, transparency and alertness for each and every asset.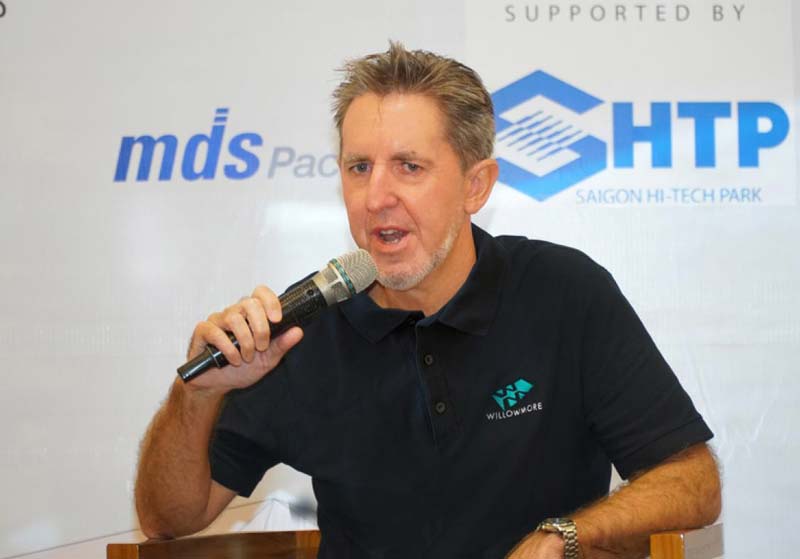 What is next for Willowmore?
We plan to expand further into Asia Pacific, the U.S. and EU region within the next two years. We see ourselves like a data company who will leverage the wealth of data to secure sites and improve efficiency beyond physical locks. Eventually, we plan to overlay third party data such as weather and traffic information onto its system which will help companies avoid sending maintenance workers out into traffic jams or bad weather
Why Sigfox?
Sigfox is designed to be extremely light-weight, easy to install, and most importantly energy-efficient, so it is easily powered by batteries. This is why Willowmore developed SigWAV, the first portable, IOT industrial-grade gateway which uses Bluetooth and Sigfox to communicate with our sensors and send data to our system. By combining SIG-WAV with WM keyless smart-locks as well as WMSensors, we want to provide real-time data, valuable insights, and instant alerts to help businesses monitor assets remotely.
How is your experience with UnaBiz?
We received tremendous support from both UnaBiz and Sigfox. They are our trustworthy partners and we have joined forces to create solutions to solve the existing industrial problems. Armed with strong Partnerships from both Sigfox and Unabiz, Willowmore was introduced to many partners from all over the globe