Board of Directors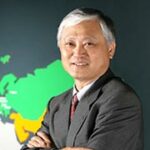 Chaney Ho
Executive Director/Co-Founder, Advantech Co Ltd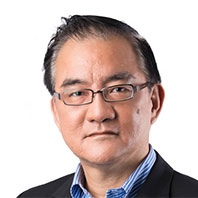 K C Lai
Co-founder and Advisory Board Member of MyRepublic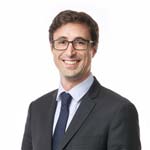 Thomas Baudlot
CEO, ENGIE, South East Asia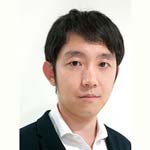 Tatsuya Matsumoto
Director, Vice Singapore Representative, Global Brain Corporation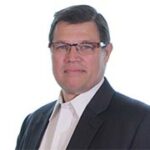 Roswell Wolff
President, Sigfox, APAC
Henri Bong
Co-Founder & CEO, UnaBiz
Philippe Chiu
Co-Founder & CTO, UnaBiz
Board of Advisors
KC Lai
---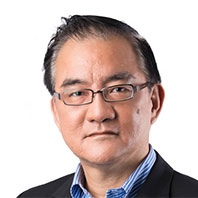 "The burgeoning IoT landscape, driven by the rise of Smart Cities and growing investments by high tech companies, is the main catalyst in driving UnaBiz's growth. With major accounts such as Airbus, Engie, Schneider Electric and Sunseap under their belt, I believe UnaBiz has huge potential to grow, and create value in the global IoT ecosystem."
Chairman of UnaBiz Board of Advisors
Co-founder and Advisory Board Member of MyRepublic
With more than 25 years of experience in both Telco and IT sectors, K C Lai has held several executive management positions in organisations across the Asia Pacific region. He is the co-founder of MyRepublic and sits on the Group's Advisory Board. Under Mr Lai's leadership, MyRepublic has grown to become one of the leading fibre broadband providers within the APAC region. Prior to MyRepublic, KC Lai was the Chief Commercial Officer of Mfone in Cambodia where he was directly responsible for their turnaround success. Mr Lai was the Senior Vice President of the Consumer Group at Starhub from 1999 to 2008 and spearheaded investment and M&A activities for the STT Group in the APAC & MEA regions over the next 2 years.
Michelle Cheo
---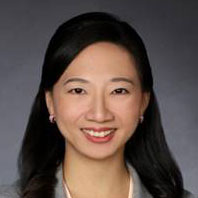 "Technology can change our lives beyond our imagination. Just like any company that ignored the Internet at the turn of the century, we have to keep an eye on the developments happening in the IOT space or risk getting left behind."
Chief Executive Officer of Mewah International
Michelle Cheo joined the group since 2003 and is responsible for the formulation and execution of overall strategy of the Group, new business development, project execution, corporate risk and factory operations. This global agri-business is focused on the edible oils and fats industry and sells to more than 100 countries. Ms Cheo also serves as a mentor at the Young Women's Leadership Connection.
Frank Phuan
---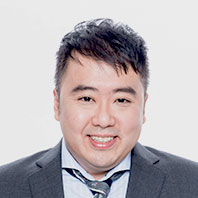 "(UnaBiz) is a fast-growing and like-minded company which seeks to make cost-efficient and energy-effective IoT solutions accessible to everyone. This is in line with Sunseap's vision of innovation and exploring efficient ways to deploy cutting-edge technologies that will help us protect the environment for future generations."
Chief Executive Officer and Executive Director of Sunseap Group
As CEO and Executive of Sunseap Group, Mr Frank Phuan pioneered the solar leasing model also known as Solar Power Purchase Agreement (PPA) model in Singapore. With support from government agencies such as HDB, they introduced the concept of selling solar energy as a service. With solar PPA, clients get to enjoy the benefits of utilising solar energy via solar systems installed on the building, without the need to invest any capital cost. . This innovative framework, along with countless others such as Offsite PPA enabled groundbreaking projects with the likes of government agencies and private corporations including HDB, Apple, Microsoft and Panasonic., Sunseap Group is currently in more than 11 countries including Vietnam, India, Cambodia, Thailand, Taiwan, China and Australia.
Clarence Lee
---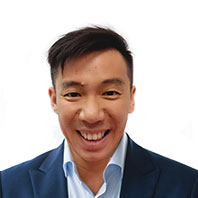 "In Singapore, UnaBiz can be a swift and very effective enabler of many Smart City technologies and systems and, more importantly, at low-cost. Globally, UnaBiz can design, showcase and implement IoT solutions across diverse verticals, whether in the Services or Manufacturing sectors. "Space" is the limit."
Chief Operating Officer of Lee Yin Group
Headquartered in Singapore, Lee Yin Group is a leading apparel manufacturer that exports globally to retail brands like H&M, Gap, GU and Primark. Lee Yin also operates its own retail brand Coldwear, which has an online presence and physical stores in Singapore and Indonesia. Clarence Lee joined the group in 2016 and is currently its Chief Operating Officer overseeing various areas, in particular Technology & IT and General & Corporate Affairs. Prior to joining the group, Clarence's strong interest in technology took him to companies such as Adobe, Yahoo and Visa as an in-house counsel.
Lim Joo Boon
---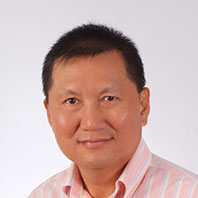 "UnaBiz offers a solution whose price/performance will make IoT a reality."
Industry Advisor at OWW Capital Partners
As Industry Advisor to OWW Capital Partners, Mr Lim Joo Boon advises on a range of industry verticals that include infocomm technology, logistics, healthcare and consumer services. He is also an advisor at Phillip Private Equity Firm. Up until 2003, Mr Lim held various senior leadership positions at Accenture, within Singapore and the Asia Pacific regions.